Carson Wentz Extends Eagles Contract
By Connor Lynch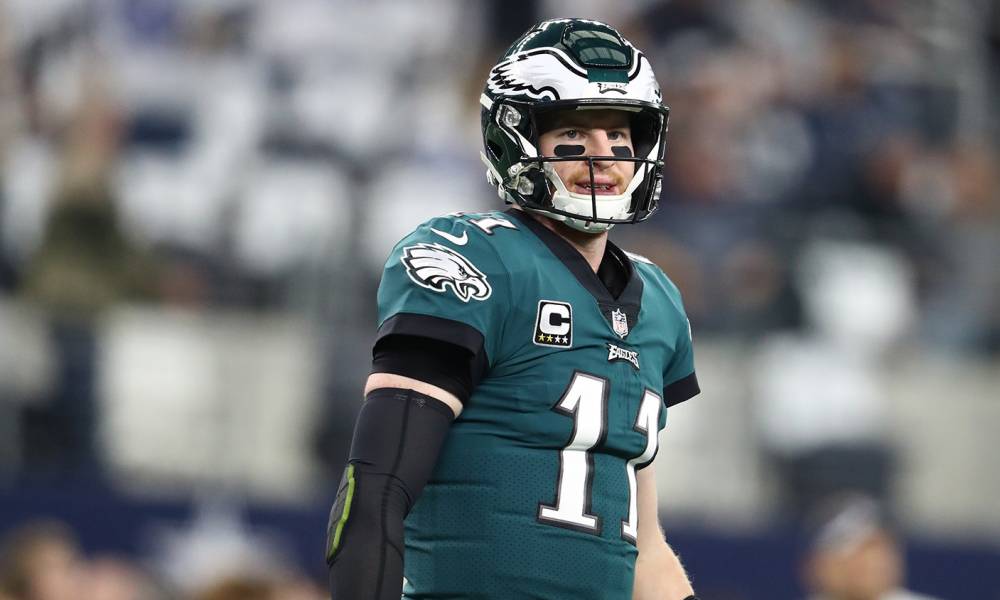 Super Bowl winning Philadelphia Eagles quarterback Carson Wentz has signed a contract extension with the franchise, according to reports.
Carson Wentz signed a four year, $144 million extension last Thursday. He was drafted by the Eagles second overall just three years ago.
"I think both sides wanted to get it done. I knew I wanted this to be home for a long time," Carson Wentz said.
"Ever since being drafted, it's felt like home and so, as soon as we found something that was a win-win and a fair opportunity, I jumped at it because, like I said, I love this place. I want to be here for a while.
Want $250 to bet on NFL futures?
"I don't think this culture or this city could fit me any better, just with the passion that they bring and how bad that they want to win and I'm wired the same way."
From his comments, it appears as though Wentz left the majority of the contract negotiations to his agents.
"There was a lot of different ways this thing could have went. I left it up to them and said 'You guys do what you do.' I have a lot of trust in what they do and how they operate, so I was in the know and not out of the loop, but at the same time I didn't want to get too involved," he said.
"I was focused on OTAs and we're out here as a team. This ended up working out as it was supposed to."
Wentz said that the Eagles Super Bowl win felt inevitable, due to the special culture in the organization and city.
"They saw something special in me and at the same time in saw something special in this place. I could see the chemistry, I could see the culture, the makeup from the moment I came here on my visit before the draft," he said.
"I knew there was something different here, I knew there was something special and we were able to accomplish something special a couple years ago.
"It's been quite the ride for these couple years but I'm really excited about what the future brings."