Dwyane Wade: NBA No Longer a 'Thinking Man's' Game
By Connor Lynch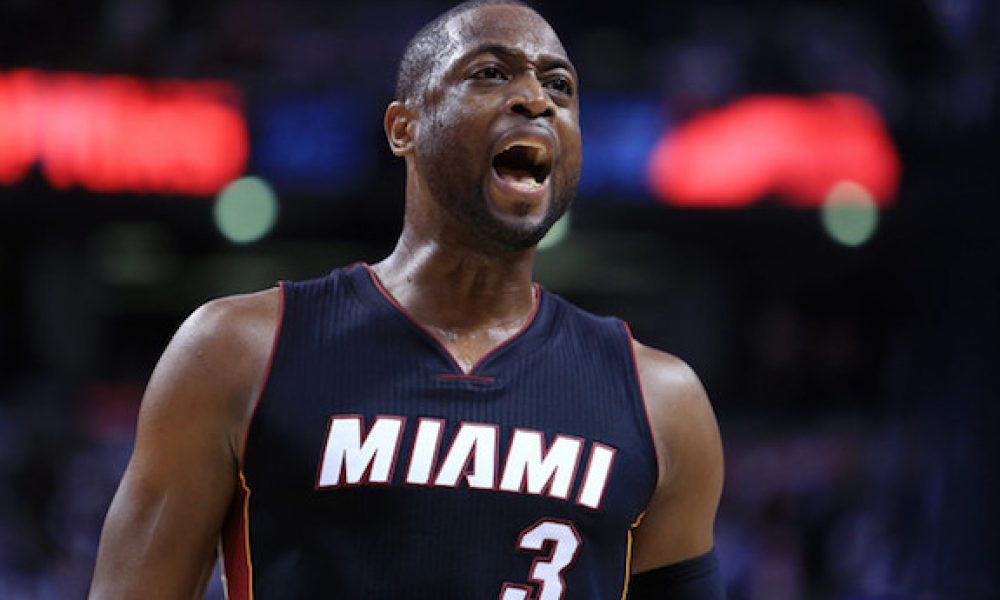 Dwyane Wade is currently playing his 16th and final NBA season after a glittering career. As announced in September by Dwyane Wade, he will play just one more year for the Miami Heat.
The three-time NBA champion and Heat legend recently spoke to NBA.com's Sekou Smith for a Q&A. In the interview, he speaks about his decision to retire and the evolution of NBA basketball.
Dwyane Wade, the 2006 Finals MVP, is now 36. He said that the time felt right to retire, although he will still follow basketball through his son, Zaire.
His comments on the state of the NBA currently are interesting. He outlines how the game has evolved from a 'thinking man's game' to an athletic game.
Want $250 to bet on the NBA?
On retirement ..
"I'm at peace with it. I took a long time deciding if I was going to make this my last season and come back and play or what I was going to do. So, as I can be, because I don't know what it is not to play, right now I'm at peace with it. But I don't know how I'm going to feel next year [laughing]. But for this year, right now, I'm okay with it."
On the evolution of the game ..
"We're at a place right now in the league where if you have talent, you can succeed. And I'm not knocking it. It's just what it is. When I came in it was different. It was more of a thinking man's game. It was different rules to the game, you know, with hand-checking and everything, it was more of a man's league, per say. But now, if you have talent in this league, you've got one-on-one abilities, you can succeed. If you've got one talent, just one thing you do special, you can be great. If that talent is just setting the pick and roll and then jumping as high as I can for a lob, you can do it and you can make $200 million doing it. It's just a different day. And there's nothing wrong with it. The game changes for every generation. So I hope my son can get a little of this NBA action, because I think it's going to be a really fun era to play in and be a part of."