Los Angeles Rams Ready to Bounce Back Next Year
By Connor Lynch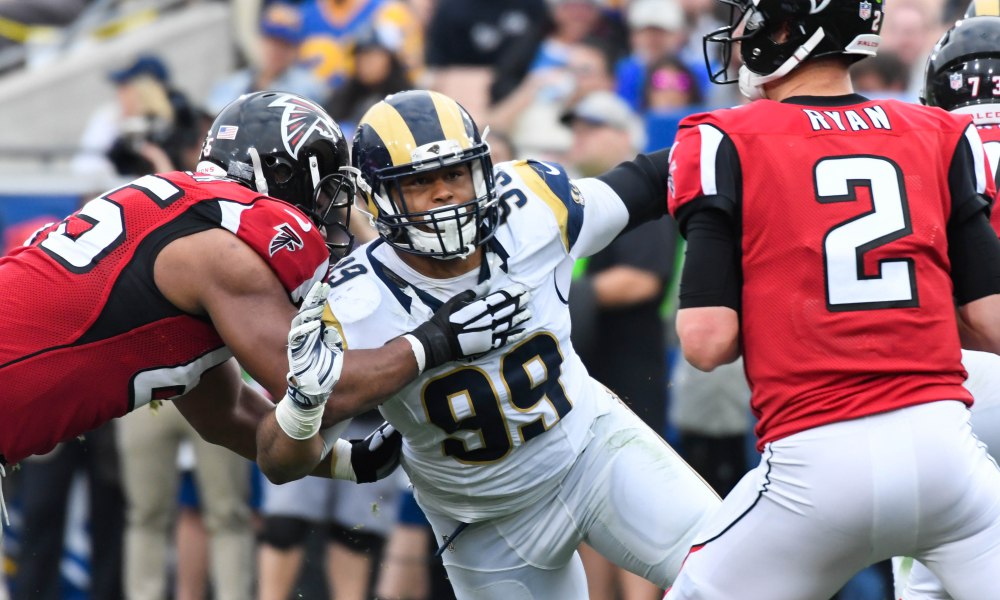 After a few days of reflection, the Los Angeles Rams have reacted to their Super Bowl LIII defeat.
The Los Angeles Rams fell 13 – 3 to the New England Patriots in the lowest scoring Super Bowl ever. Despite and incredible NFL and playoff season, the Rams looked like rookies on the Super Bowl stage.
Their offense was kept quiet by the Patriots, who had identified it as key to beating them beforehand.
Their defense, featuring defensive player of the year Aaron Donald, did do themselves proud. Limiting Tom Brady and the Patriots to 13 points is no easy task.
If there is one caveat, it's that Aaron Donald didn't perform to his full potential on the day. He had just one QB hit in the match and was overrun by the Patriots offense on several occasions.
Want $250 to bet on NFL futures?
Sign up here!
The message coming out of the Los Angeles Rams camp is one of positivity, though. Both the players and head coach Sean McVay believe they can bounce back and relish the chance to do so next season.
"You got a taste of it — it's motivation, if anything it's motivation knowing that you fell short," said Aaron Donald.
Sean McVay (33), has challenged himself and his team to respond to the disappointment.
"If you can't handle getting gut-punched and responding, then this business probably isn't for you and that's the only way that I know how to respond as a coach,"he said.
There are mixed feelings about the Rams in the NFL and internationally. While it's always good to see a team who don't usually compete doing well, some would rather see them fail.
None more so than St. Louis based Rams fans, who justifiably don't want to see team owner Stan Kroenke rewarded for his callous behaviour towards their city. As well as that, you know there's something wrong when some neutrals would prefer to see the Patriots win yet again.
His son, Josh Kroenke, recently spoke about the glory of reaching the Super Bowl. It remains to be seen if the Kroenkes are serious about competing long term, or if this was a one off.
If they can keep Sean McVay, they may well have a chance at future titles. However, any achievement would be seen in the context of their contentious ownership.