NBA 2018 Playoff Futures
By Jonathan K.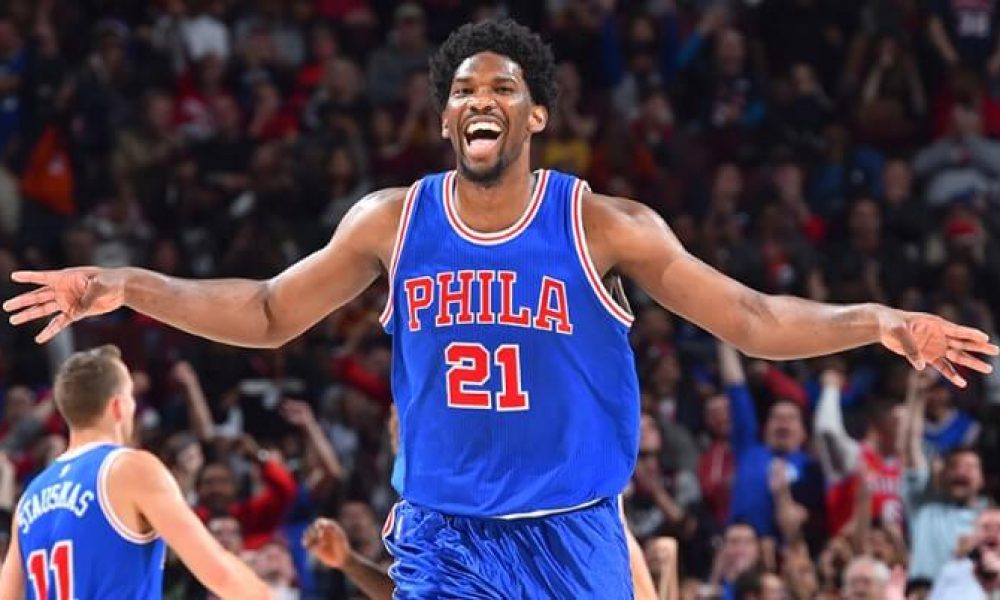 With all 16 teams set, the NBA 2018 Playoff futures are set in place. The top of the list in predictable but some dark horses have emerged, while other teams have fallen.
Kyrie Irving is out for the playoffs. As a result, Boston Celtics futures went from the top of the list to 100/1, putting them low on the totem.
The Utah Jazz and Philadelphia 76ers are coming into the playoffs hot and the books have adjusted expecting them to carry that heat into the playoffs. Utah is 60/1, nearly absent from the futures a couple month ago and Phili are in the top five.
Rounding out the top five are the usual suspects, with the Warriors and Houston on top and Cleveland and Toronto following.
You can see the full NBA 2018 Playoff futures below. Pulled from Bovada
NBA 2018 Playoff Futures Championship Odds
| | |
| --- | --- |
| Golden State Warriors | 3/2 |
| Houston Rockets | 3/2 |
| Cleveland Cavaliers | 8/1 |
| Toronto Raptors | 12/1 |
| Philadelphia 76ers | 15/1 |
| Oklahoma City Thunder | 40/1 |
| Portland Blazers | 50/1 |
| Utah Jazz | 60/1 |
| Boston Celtics | 100/1 |
| Washington Wizards | 150/1 |
| Milwaukee Bucks | 175/1 |
| Minnesota Timberwolves | 200/1 |
| San Antonio Spurs | 200/1 |
| New Orleans Pelicans | 250/1 |
| Indiana Pacers | 500/1 |
| Miami Heat | 500/1 |
NBA 2018 Playoff Futures East Odds
| | |
| --- | --- |
| Cleveland Cavaliers | 10/11 |
| Toronto Raptors | 2/1 |
| Philadelphia 76ers | 4/1 |
| Boston Celtics | 30/1 |
| Washington Wizards | 40/1 |
| Milwaukee Bucks | 50/1 |
| Indiana Pacers | 100/1 |
| Miami Heat | 100/1 |
NBA 2018 Playoff Futures West Odds
| | |
| --- | --- |
| Golden State Warriors | 1/1 |
| Houston Rockets | 1/1 |
| Portland Blazers | 25/1 |
| Oklahoma City Thunder | 30/1 |
| Utah Jazz | 30/1 |
| Minnesota Timberwolves | 100/1 |
| New Orleans Pelicans | 100/1 |
| San Antonio Spurs | 100/1 |