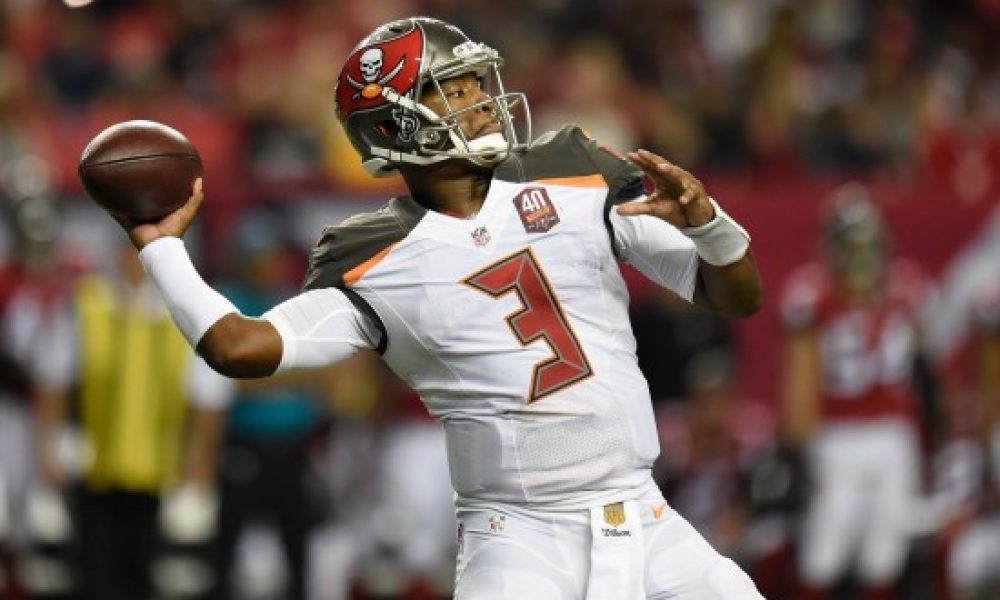 USA Today
Bucs QB Jameis Winston says it'll be 'hard work' to regain fans' trust
The Tampa Bay Buccaneers have had an increased level of scrutiny around the team over the last few weeks due to the three-game suspension from the league handed down to quarterback Jameis Winston for his alleged groping of a female Uber driver.
In his first public appearance since the suspension has been issued, Jameis Winston voiced on Thursday that he is going to work hard to regather the trust he lost from his teammates and those around him, according to Jenna Laine of ESPN.
As for his fans, he said that he has "hard work to do to regain the trust" of the people who support him.
Jameis Winston has dug himself in yet another hole with another public incident that has put him in a negative light. This has only rehashed the prior issues he had during his time at Florida State that put some red flags on him before he joined the NFL.
Want $250 to bet on NFL futures?
Sign up now!
The 24-year-old has issued an apology to the female Uber driver and to the Buccaneers, but his words must go much further than that with his actions. He has put himself in a situation that has put much more scrutiny on him for something away from the field. This has also put him on some unstable ground with the team compounded with the fact that he has struggled to find any consistent success in the league.
It is something that only time will tell if he has learned from that inexcusable situation by taking the necessary actions to change his behavior for the betterment of himself and the Buccaneers.