Raiders head coach Jack Del Rio says Amari Cooper's drops need to be 'rectified'
By Ryan Ward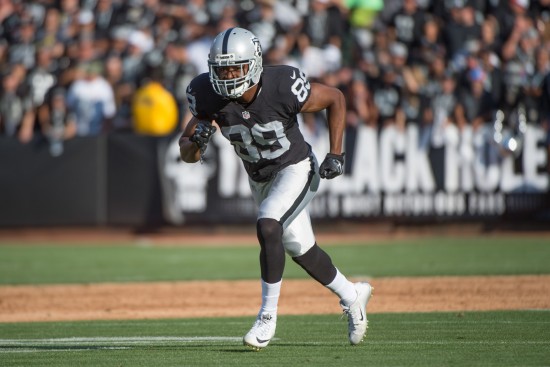 The Oakland Raiders are arguably one of the best teams in the NFL this season. Derek Carr leads a potent offense that few opponents have been able to contain with one of the most talented receiving corps in the league.
Although the Raiders are among the league's elite offenses, one of their best receivers, Amari Cooper, has struggled with drops. Cooper has had six drops this season and obviously, that's not ideal throughout the team's first three games of the 2017 NFL season.
Head coach Jack Del Rio expressed concern over Cooper's drops and how it is something that needs to be fixed moving forward, via Michael Wagaman of the San Francisco Chronicle.
"He's a dynamic player for us," Del Rio said Monday. "Not a good thing when he's not catching the ball and making those plays. We've gotta find a way to help that be rectified.

"We'd like to find a way to help him get through that, He's a dynamic play-making option for us, and when we get him free and get the ball to him delivered like that, we've got to be able to catch it and go get busy."
The Raiders are coming off their first loss of the season with the Washington Redskins crushing Del Rio's squad in convincing fashion on the road. The usually high-powered offense fell flat with the team only managing to score 10 points.
Despite the embarrassing loss to the Redskins, the Raiders are sporting a 2-1 record and will hope to bounce back in Week 4 against the division rival Denver Broncos. Both AFC West squads are coming off losses heading into their first matchup of the season.