Steelers coach Mike Tomlin defends Mason Rudolph
By Ryan Ward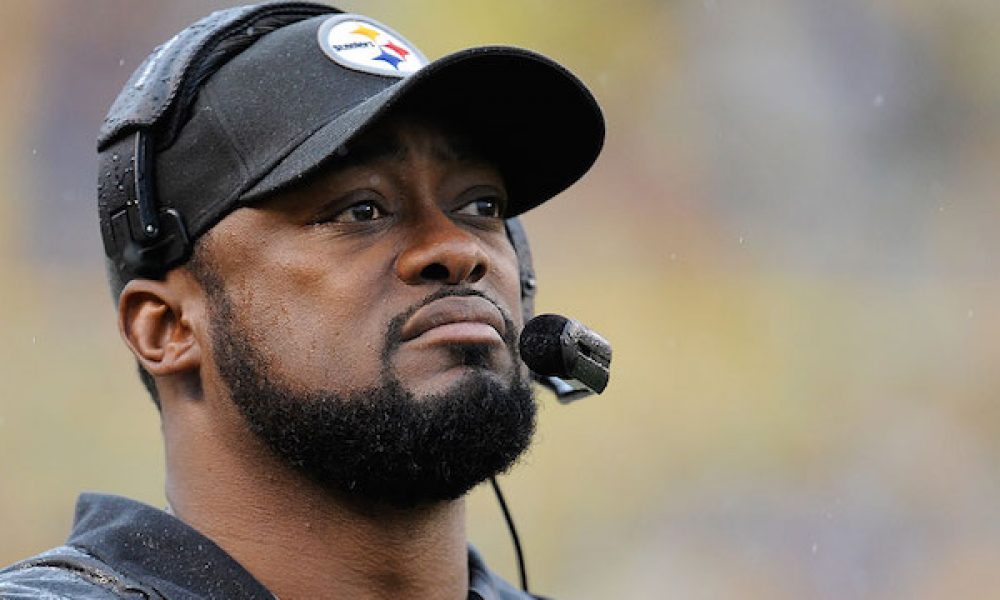 During the 2019 season, the Pittsburgh Steelers and Cleveland Browns were involved in an ugly incident on the field involving quarterback Mason Rudolph and defensive end Myles Garrett.
It resulted in many punishments handed out by the NFL, which saw Garrett voice his feelings about the situation that included accusing Rudolph of calling him a racial slur. Following a second time of Garrett expressing those accusations, Steelers head coach Mike Tomlin went on ESPN's First Take to defend his quarterback aggressively. (H/T Brooke Pryor of ESPN)
"The most recent one this past weekend, I took offense to it, to be quite honest with you," Tomlin told ESPN's Stephen A. Smith. "… I fully support Mason Rudolph. We, as an organization, fully support Mason Rudolph. To be quite honest with you, we were hacked off by what we saw this weekend."

Tomlin added: "I think [Rudolph's] reputation needs to be defended and defended aggressively."
The Steelers have remained firm in their stance on the situation voicing full support of Rudolph through the entire process. That has previously included his teammates stating that the former Oklahoma State product said no such thing to Garrett.
Meanwhile, the Browns star defensive end has remained firm with his belief that Rudolph did state that towards him. It's hard to discredit something like that, but the NFL dismissed that during the appeal hearing last season.
If anything, this only further beefs up the tension between the Steelers and Browns in the 2020 season, which should be must-watch tv.