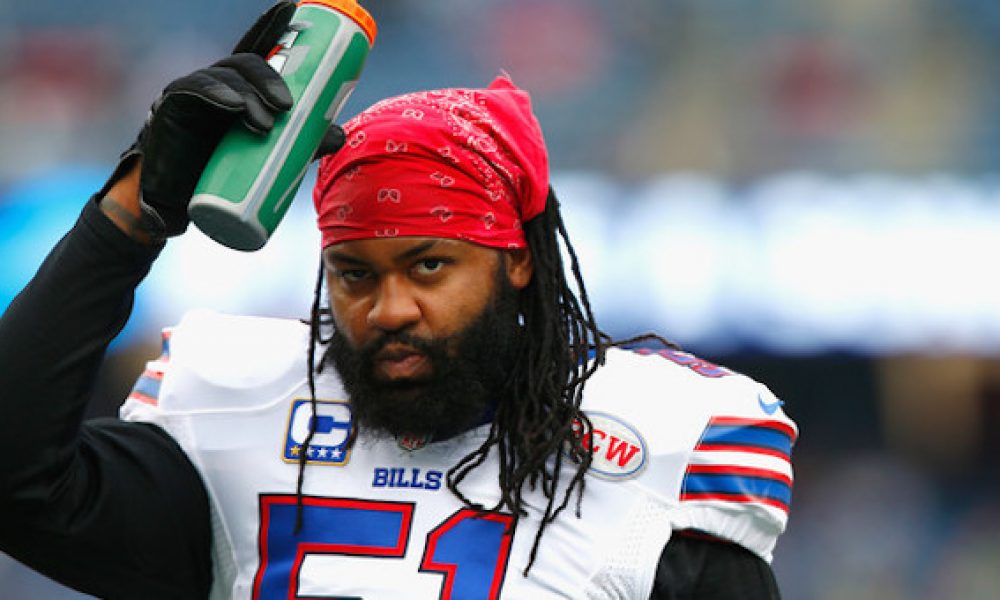 Image courtesy of Zimbio
Patriots Released Linebacker Brandon Spikes For Generalized Vehicular Shadiness
Between Aaron Hernandez and Deflategate alone, the Patriots have been buried under an onslaught of negative publicity for quite awhile. And if you really wanted to go back and beyond those two specific incidents, we'd have ourselves a long conversation.
Not taking any chances with adding to that mess heading into training camp this summer, the team moved quickly to release linebacker Brandon Spikes Monday morning, after a car registered in his name was found abandoned on Interstate 495 on Sunday.
The Patriots haven't had a whole lot of luck with players out Florida, Spikes and Hernandez are both among the former Gators who have been given the stanky boot from New England. The former was selected No. 62 overall (second round) in the 2010 NFL Draft.
Patriots released LB Brandon Spikes, per source. Wasted no time….

— Adam Schefter (@AdamSchefter) June 8, 2015
Although State Police are still investigating the incident, the vehicle was found in the same general area of someone who had been reported being rear-ended. Spikes car had significant front-end damage, which would seem to support the theory that he rear-ended another vehicle and then fled the scene.
According to reports, Spikes reported to the OnStar on-board navigation system in his 2011 Mercedes Maybach that he had hit a deer. Authorities found no evidence to support his claim, including the complete absence of a deer carcass or any that would've suggested an injured animal also fled the scene.
The good news for the three people in the car that was rear-ended is that they were taken to the hospital for precautionary reasons, but none suffered any serious injuries. They were evaluated by medical staff and released.
The bad news for Spikes is that, although State Police, have yet to establish definitively that he was driving the car at the time of the incident, the Pats decided not to wait around until the investigation concludes. It's not the first time the linebacker exited New England under ugly circumstances, he left for one season to play for the Bills in 2014 before returning this offseason.
The Patriots re-signed Spikes to a one-year deal worth upwards of $2 million in May. Cutting him now means the team is only out the $25,000 signing bonus they paid him.