Steve Kerr Preaches Postseason Calmness
By Connor Lynch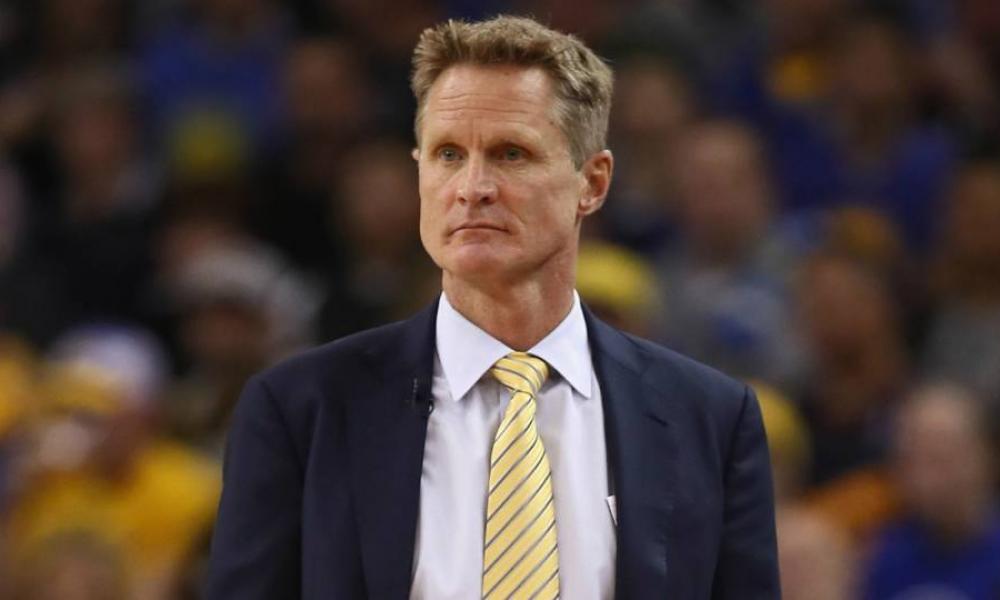 Golden State coach Steve Kerr has said he trusts his players to keep their cool as the postseason ramps up. He was talking about Kevin Durant and Draymond Green, who have been scrutinized lately, in particular.
Kevin Durant received two technicals in the Warriors' Game 1 win against the Los Angeles Clippers in Round 1. He will be suspended for one game if he gets five more.
"I'm not sure anybody deserved to get kicked out of the game," said Steve Kerr on Sunday. "It didn't look that bad."
Whether Durant deserved it or not against the Clippers, his outbursts are becoming a problem for the team. He has already collected 15 technicals this season, as well as 14 last season. This is more than he received in his first five NBA seasons combined (10).
Want $250 to bet on the NBA Playoffs?
Against the Clippers, both Durant and LA's Patrick Beverly were ejected. Steve Kerr admitted that he can't explain Durant's spike in technicals in recent years. However, he did have some words of advice for both Durant and Draymond Green.
Green committed six turnovers in Game 1, and also has a recent history of technicals. 'The challenge', he said, is that 'you have to ignore' opposition baiting.
"I do not have any theories," Kerr said. "I couldn't tell you."
"A lot of our guys, which happens a lot in the first round of the playoffs, we're a little too amped up. You need to settle in," Kerr said. "But I trust Kevin and Draymond for that matter in terms of number of technicals and all of that stuff. They know what they're doing. I'm confident they'll stay below that threshold."
The Warriors will look to extend their lead over the Clippers in Game 2 of the series on Monday night.