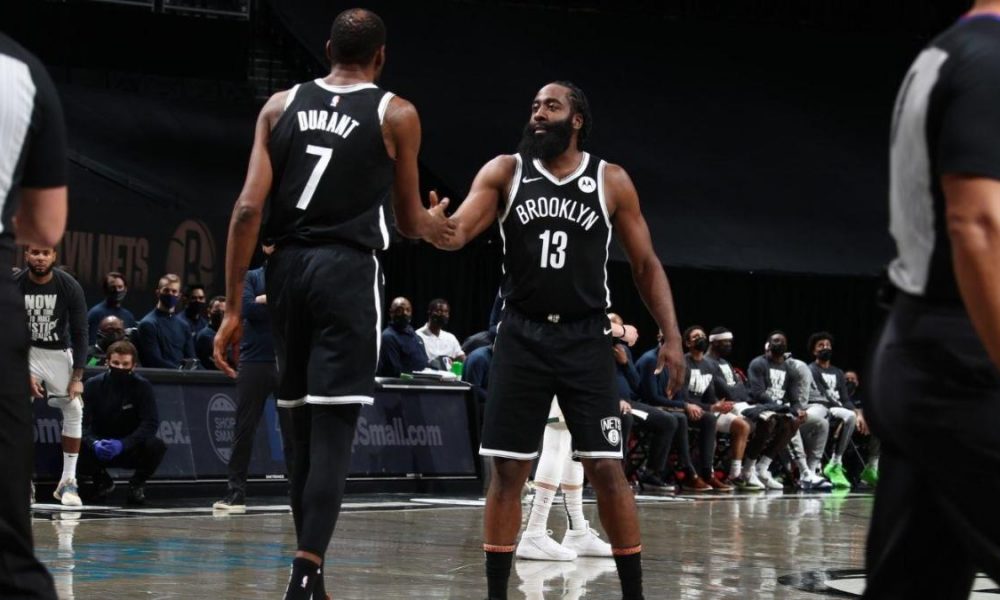 Kevin Durant, Kyrie Irving hoping to play together
As the floodgates of 2022 NBA free agency opens, things are shaping up to where Kevin Durant and Kyrie Irving will likely no longer be teammates with the Nets. However, they may still be interested in playing together somewhere.
Early Thursday afternoon, Durant requested a trade from the Nets according to The Athletic's Shams Charania.
Want $250?
The 12-time NBA All-Star also reportedly has two ideal destinations: the Suns and the Heat. Per ESPN's Adrian Wojnarowski, Durant and Irving had no contact with the Nets after Irving opted into his nearly $37 million player option on Monday, per Wojnarowski.
Wojnarowski spoke on ESPN's NBA Today on Thursday afternoon sharing that it is "very likely" that Durant and Irving have played their last games with each other in Brooklyn. However, that does not mean the two stars want to split up going forward.
According to Wojnarowski, the two NBA stars "want to continue to play together but not in Brooklyn." However, it remains to be seen if that is feasible.
Logan Murdock of The Ringer reported that Durant felt the team's front office did not grow to understand Irving while the two played together over the last three seasons.
Nets general manager Sean Marks is working with Durant and his business manager, Rich Kleiman, on finding a trade for the star per Wojnarowski. However, one big issue in Durant's trade plea is that he has four years remaining on his contract with the Nets.