2018 MLB Future Odds Posted
By Jonathan K.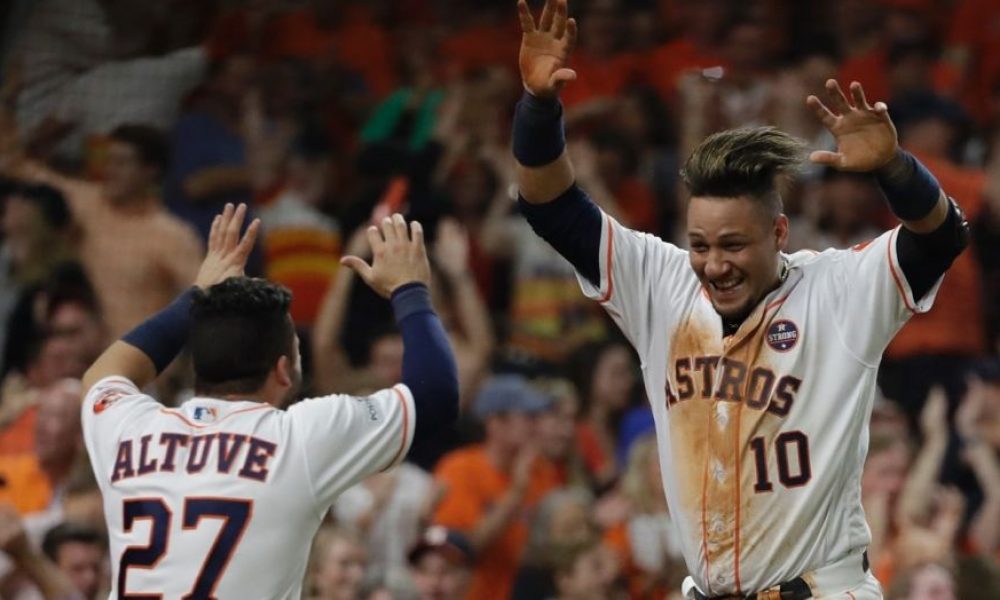 The 2018 MLB future odds have been posted despite the Astros and Dodgers not even starting their World Series games yet.
It is never too early to look ahead. The books definitively think that both the Dodgers and Astros will be threats next season. Also at the top of the pack are the Chicago Cubs, Cleveland Indians and New York Yankees all tied for third best odds at 15/2.
You can check out the full future below. Pulled from Bovada.
| | |
| --- | --- |
| Los Angeles Dodgers | 11/2 |
| Houston Astros | 7/1 |
| Chicago Cubs | 15/2 |
| Cleveland Indians | 15/2 |
| New York Yankees | 15/2 |
| Boston Red Sox | 10/1 |
| Washington Nationals | 10/1 |
| Arizona Diamondbacks | 20/1 |
| St. Louis Cardinals | 20/1 |
| Toronto Blue Jays | 22/1 |
| Colorado Rockies | 25/1 |
| Milwaukee Brewers | 25/1 |
| Los Angeles Angels | 33/1 |
| Minnesota Twins | 33/1 |
| New York Mets | 33/1 |
| San Francisco Giants | 33/1 |
| Seattle Mariners | 33/1 |
| Texas Rangers | 33/1 |
| Baltimore Orioles | 50/1 |
| Tampa Bay Rays | 50/1 |
| Kansas City Royals | 66/1 |
| Pittsburgh Pirates | 66/1 |
| Atlanta Braves | 80/1 |
| Chicago White Sox | 80/1 |
| Philadelphia Phillies | 80/1 |
| Cincinnati Reds | 100/1 |
| Miami Marlins | 100/1 |
| Oakland Athletics | 100/1 |
| Detroit Tigers | 150/1 |
| San Diego Padres | 150/1 |