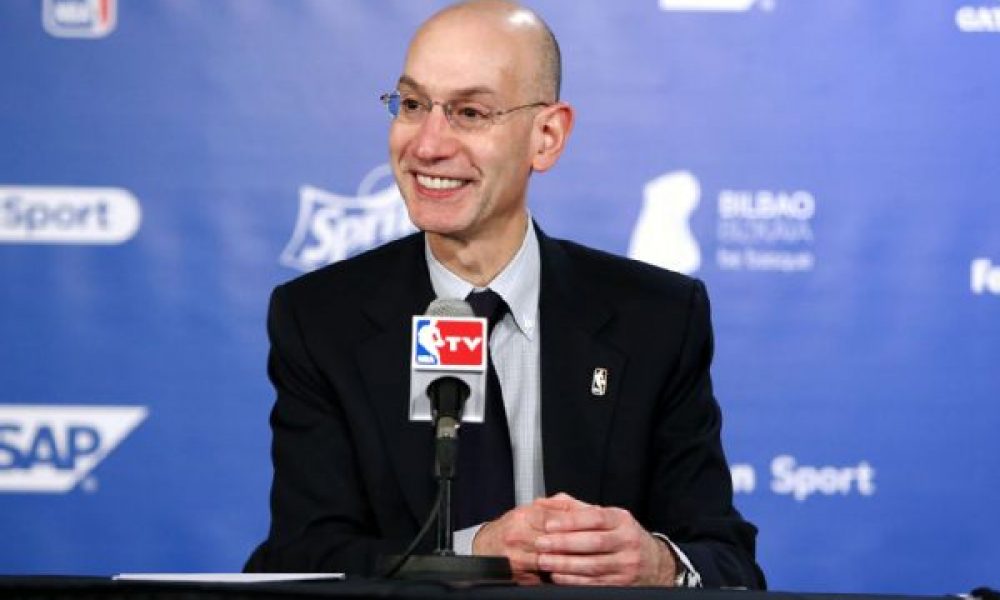 Adam Silver Hints at NBA Playoff Change
NBA Commissioner Adam Silver hinted on Saturday of a possible change to the playoff seeding format. His proposal would see the league's best two teams meet in the finals while retaining 8 teams from each conference.
A format change has been discussed in NBA circles before, due to the imbalance between the East and the West. A popular idea is to take the 16 best teams to the playoffs, regardless of conference.
What Silver mentioned during his annual All-Star press conference was more of a compromise. His idea would keep 8 teams from each conference, but seed them 1 – 16. This way, if the two best teams were in the same conference, they could meet in the finals.
"You also would like to have a format where your two best teams are ultimately going to meet in the Finals," Silver said. "You could have a situation where the top two teams in the league are meeting in the conference finals or somewhere else. So we're going to continue to look at that. It's still my hope that we're going to figure out ways."
The main barrier to such an arrangement is travel. Theoretically, this new format would lead to higher-quality games between better teams. However, if teams had to travel to and from opposite coasts, the quality of the games would be affected.
"Maybe ultimately you have to add even more days to the season to spread it out a little bit more to deal with the travel," said Silver. "Maybe air travel will get better. All things we'll keep looking at."
Want $250 to bet on the 2018 NBA Finals?
For such a change to occur, 20 of the 30 NBA teams would have to vote for it. Although there are no plans for a vote, this is the most we've heard Adam Silver talk about it. If his comments are to be believed, changing the playoffs has been on the table for a while.
"That is something that's gotten serious attention — not just recently, but over the last few years at the league office."