Adam Silver Warns That Covid-19 Is Unpredictable
By Connor Lynch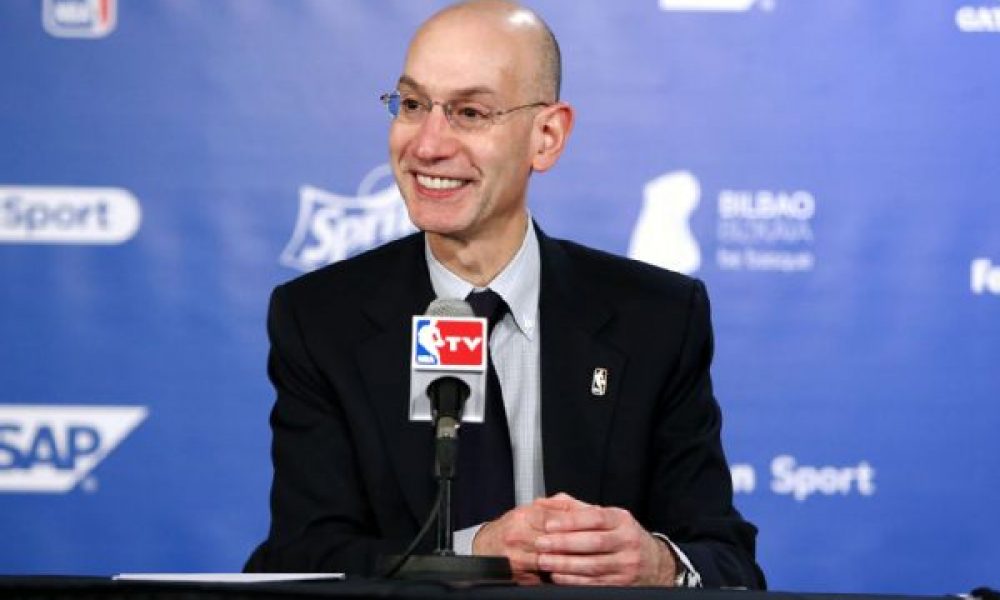 "You cannot run from this virus" were the ominous words of Adam Silver when he discussed the NBA's season restart.
The league's ability to play out the rest of the season safely has been thrown into doubt over the past week. After some positive test results, both the Brooklyn Nets and Denver Nuggets have had to close their facilities.
Adam Silver warned that a high number of Covid-19 cases in the NBA community will see the season stopped again.
Meanwhile, Mavericks owner Mark Cuban thinks that the 'bubble' in Disney World, Orlando will be the safest place for players.
Want $250 to bet on NFL futures?
"One thing we are learning about this virus is much [is] unpredictable, and we and our players together with their union look at the data on a daily basis. If there were something to change that was outside of the scope of what we are playing for, certainly we would revisit our plans," Adam Silver said.
"We're testing daily. We haven't put a precise number on it, but if we were to see a large number of cases and see spread in our community, that would of course be a cause to stop as well.
"We are going to see as we go," Silver said. 
"Certainly if cases are isolated, that's one thing. A lot of the determination will be our understanding of how our community became infected. That will be part of our judgment in terms of whether we should continue. But certainly if we had a lot of cases, we are going to stop. You cannot run from this virus."
Mark Cuban hit out at some US cities for becoming too lax too soon regarding the coronavirus.
"If the general population in all of these cities, including Dallas, had followed those same precautions and hadn't gotten overly confident that this was behind us, we wouldn't be experiencing what we are today," said Cuban. 
"So I think the bubble will actually make our players safer."