'Are We In College?' James Harden on NBA Knockout Tournament
By Connor Lynch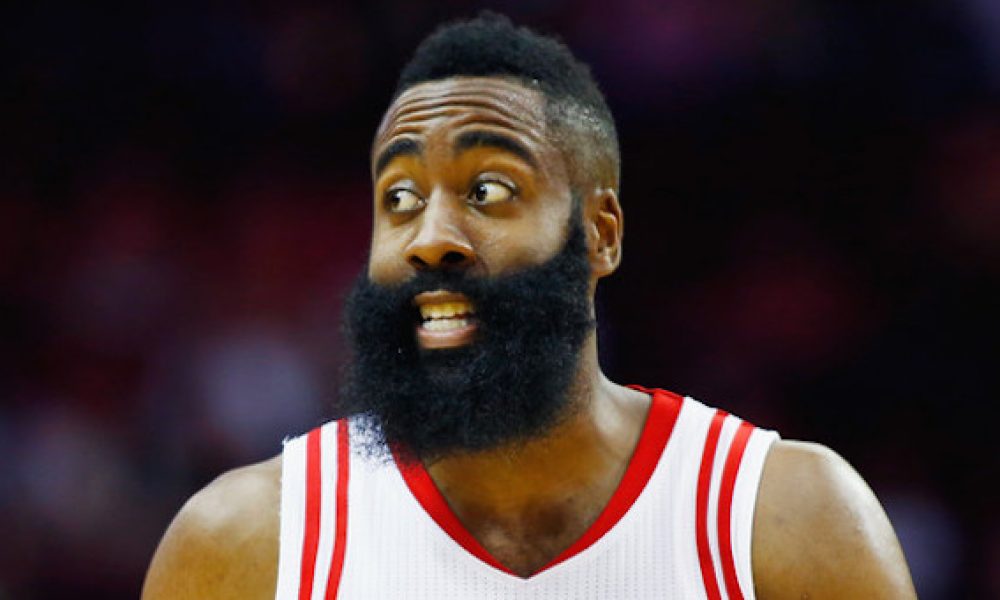 Houston Rockets superstar James Harden has dismissed the idea of a midseason knockout tournament in the NBA.
NBA Commissioner Adam Silver has been talking about shaping up the competition format for around 18 months. To combat declining television ratings, he has suggested a shorter season, reseeding the playoffs, and a knockout tournament. James Harden is not a fan.
Knockout tournaments are not a part of American elite sports the same way they are in Europe. As a result, Silver will have a hard time selling such a competition to U.S sports fans.
He will also have a hard time selling it to the athletes, too, if James Harden's reaction is anything to go by. His answer was blithe when he was asked about a potential NBA knockout tournament.
Want $250 to bet on the NBA?
Sign up here!
"Are we in college?" James Harden asked before turning away from reporters.
The proposed tournament would take place from November into December. It would coincide with the college basketball tournaments traditionally played during Thanksgiving week.
The competition would begin with a group stage, from which six division winners and two wild cards would advance into a bracket style tournament.
Rockets forward P.J. Tucker was equally dismissive of the idea.
"You fight for an NBA championship," Tucker said. 
"I don't want to play for anything else. What else is there? There's nothing else.
"It's like a consolation or something? I don't know. You play for an NBA championship. Period."
However, financial compensation for the players who play in the tournament has been suggested. It's naive to think that the players aren't motivated by money, so perhaps an agreement could be reached with the NBPA. One thing is for sure, though. Without the NBPA on board, this idea will never get off the ground.