Aron Baynes inspires Celtics to Victory over Lakers
By Connor Lynch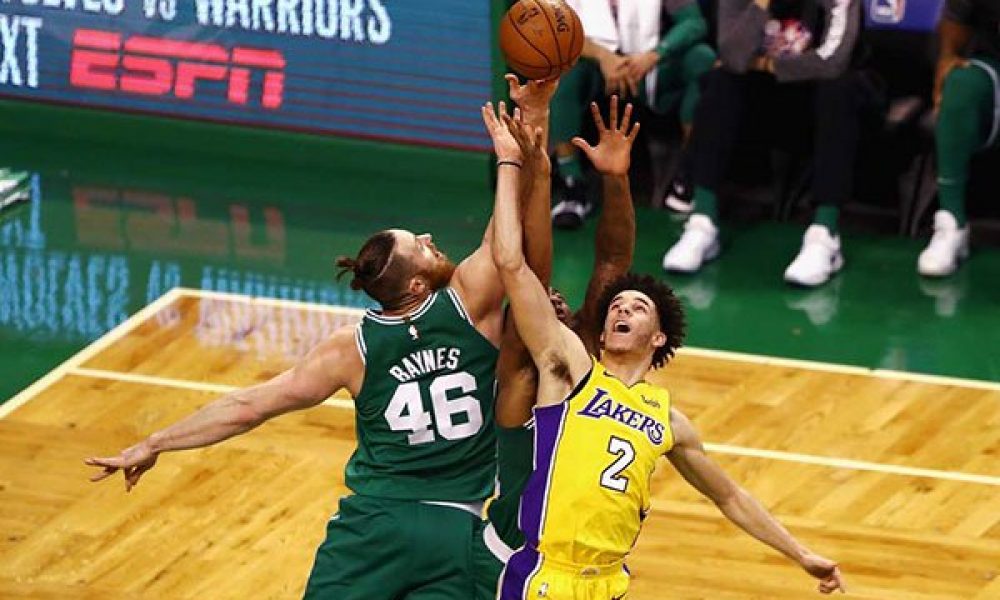 Last week, rookie Ben Simmons was grabbing all the headlines. This week, another Australian caught the eye.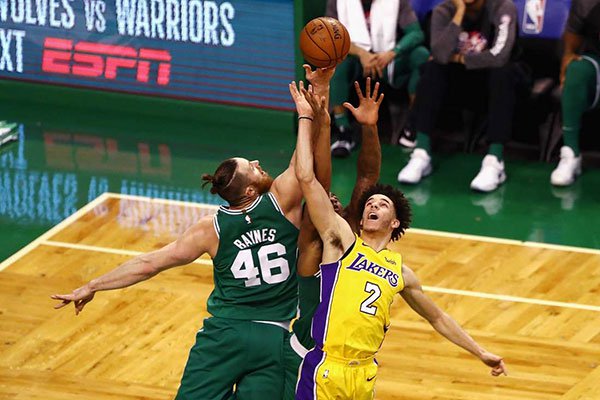 Boston Celtics' Aron Baynes matched his career-best points tally with 21 to lead his team to a 107 – 96 victory over the LA Lakers.
The former Detroit player scored 21 points for the Pistons against the Brooklyn Nets last season. On Wednesday night, though, he took it to another level.
On a court packed with NBA stars like Kyrie Irving and Lorenzo Ball, he lead all scorers. In addition, he added three assists and eight rebounds. This was the Celtic's tenth straight victory.
Boston fans have been impressed with Baynes' physical presence all season. Now, though, he's starting to show that he can be a big-game player.
Baynes said it was because of his teammates that he was able to play so well.
"We have such great creators on this team," he said.
"I just found myself in the right position.
"I was just trying to make the right play, and I'm trying to finish as best I could.
"It's a compliment to the other guys on the team getting me the ball in great position."
"Feed him the ball"
Baynes, who came in for the injured Al Horford, dovetailed beautifully with Celtic's star recruit Kyrie Irving.
Irving was also full of praise for Baynes, saying that he took Brook Lopez out of the game.
"He did a great job on Brook Lopez. It was tough for Brook to be out here.
"We're starting to rebound and understanding that Baynes is a bruiser down low. We've got to feed him the ball."
Boston dominated in the first quarter, forcing LA into 9 turnovers and racing into the lead. Despite finishing poorly on the night, they lead by 20 in the second quarter.
The Lakers fought back in the third quarter and reduced the lead to 2 points. It wasn't enough. With Baynes having the game of the year, and Irving also contributing nineteen points, Boston ground out the victory in spite of poor finishing and injury problems.
Baynes (30), was born in New Zealand and grew up in Cairns, Australia.  He plays for the Australian National Team.
Get all the NBA spreads.