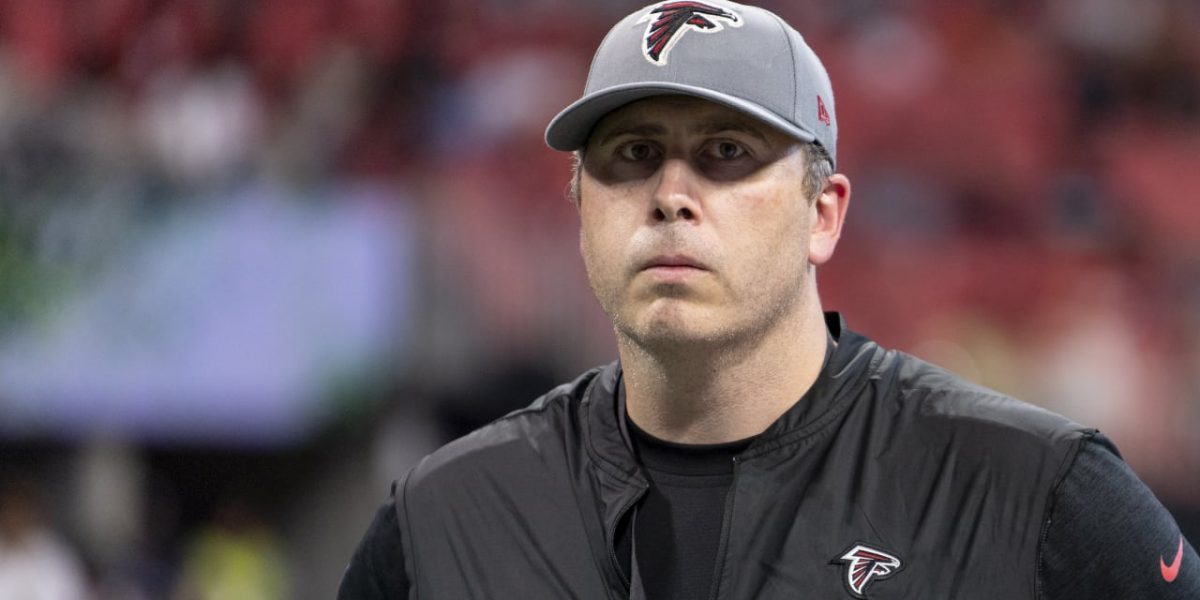 Arthur Smith: Good Teams Rebuild Every Year
Atlanta Falcons coach Arthur Smith dismisses the suggestion that they're waiting until 2023 to rebuild the team in earnest.
Atlanta is looking for a new franchise quarterback for the first time in 14 years after trading Matt Ryan to Indianapolis.
The Falcons behaved shrewdly in the offseason, signing former first rounder Marcus Mariota. As well as that, they drafted Desmond Ridder out of Cincinnati.
It's a strategy which suggests they may be waiting for the 2023 class of quarterbacks before going big.
Want $250 to bet on NFL futures?
Arthur Smith, though, says good teams rebuild every year and try to win every year.
"This is a waste of your time and my time if you want to talk about '23," Arthur Smith said. "It's the dumbest thing I've ever heard — that a team would try to not win football games. If you don't, there's going to be consequences. OK, you're at the top of the draft — I got it. But you're in a very transactional phase of the National Football League right now. Trades in the draft. 
"Trades for quarterbacks. It's a different landscape than when Jimmy Johnson took over the Dallas Cowboys in 1989. It was pre-free agency. The famous Herschel Walker trade. They blew it up and went 1-15, and … it was a long rebuild. That is not the same NFL as today. Back then, people would've given their first born before they gave their picks away. People are still going off old narratives, and it's comical."
"Any good team knows how to rebuild every year.
"But I like the makeup of our team. I like where we're going. We have a lot of guys who are hungry, guys who are competitive, guys who have one-year deals and feel like they have something to prove. We have something to prove."