Bama QB Tua Tagovailoa throwing following finger sugery
By Amber Lee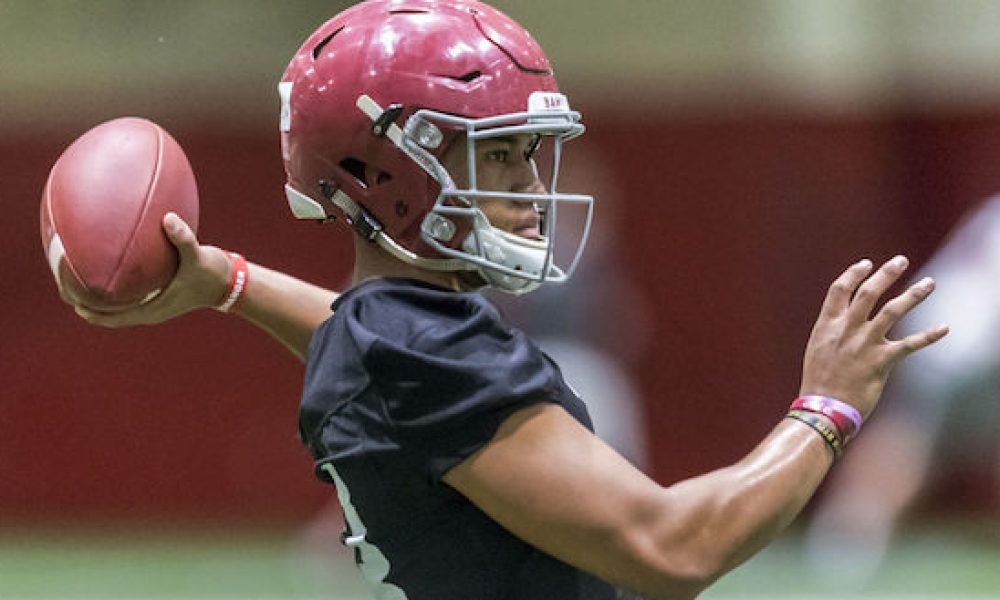 During the first spring practice of the season, Alabama quarterback Tua Tagovailoa broke a finger in his throwing hand that required surgery.
One week later, the promising sophomore is already throwing balls during practice.
After breaking his finger in first practice of spring which required a trip to a Birmingham hospital. Alabama Quarterback Tua Tagovailoa is throwing again #RollTide pic.twitter.com/sdHAAqW6NV

— Chris Renkel CBS 42 (@Chris_Renkel) March 27, 2018
Chris Renkel of CBS 42 shared the following video showing Tagovailoa on the practice field Tuesday.
This is obviously tremendous news, both for Tagovailoa and the Crimson Tide.
Tagovailoa and Jalen Hurt are going to be engaged in a fierce quarterback competition throughout the offseason, and it's likely both will end up playing plenty in 2018.
NCAA Betting