Blake Griffin Hasn't Given Up On Winning Yet
By Connor Lynch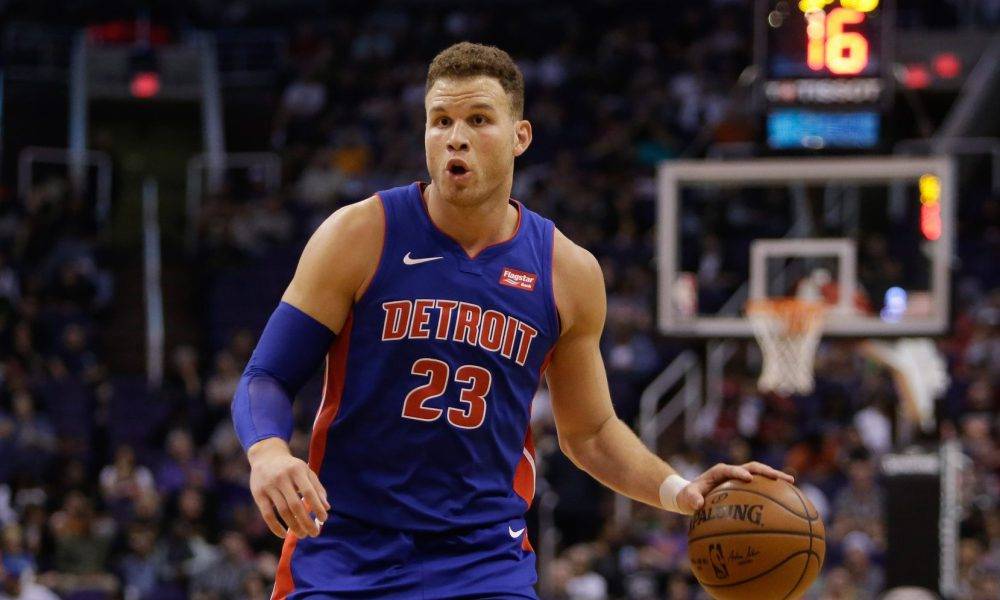 Pistons Star Blake Griffin says he just wants to win as he embarks on his fourth season in Detroit.
In spite of a distinguished NBA career, Blake Griffin has never played in a Conference Finals. There is still time, but not as much as before.
Blake Griffin is 31 years old and playing his 11th NBA season. As well as that, he's in a Pistons program that is rebuilding for the future, focusing heavily on youth.
Blake Griffin is not the rising star anymore, but a grizzled veteran. The six time All-Star is on board with his Detroit role, but knows his ambitions might not be fulfilled.
Want $250 to bet on the NBA?
"It's just happened so fast," Griffin said. 
"I saw on our roster, I was seeing the birth dates and it was like, some guys were born in 2001. I was like, 'Oh, my gosh. I feel ancient.'"
Griffin is the third oldest player on the Pistons roster, behind Wayne Ellington and Derrick Rose. 
"The individual awards and these things are fine, and I'm appreciative of them, but I just want to win," Griffin said. 
"Not making it to a conference final, yeah, it does gnaw at me. Not to the point where I'm losing sleep over it. But that's the main goal — I want to win."
In an odd way, his lack of postseason success could benefit both him and the Clippers. If he had already won everything in the game, he might be on the team just to do a job.
The fact he still has that drive to succeed will help his game, as well as be a positive influence on the young players.
"I've also just really enjoyed it, especially this group of rookies that we have now," Griffin said.
"They're great players, but great kids. They want to learn. They come. They ask you questions."