Canadiens' Phillip Danault Released from Hospital
By Connor Lynch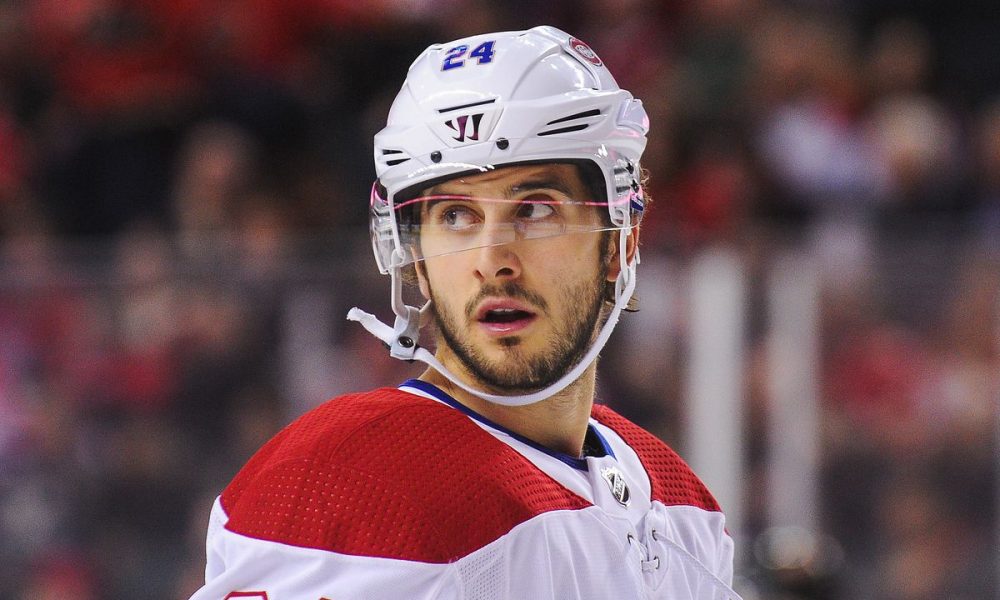 Montreal Canadiens center Phillip Danault was released from Hospital on Sunday, according to the Canadiens.
"Phillip Danault was released from the hospital earlier today and is now resting at home," the Canadiens posted on Twitter.
Danault was stretchered off the ice during Montreal's match with the Boston Bruins on Saturday night. He went down late in the second period after being struck in the head by a Zdeno Chara slap shot.
Chara, Boston's captain and defenseman, is renowned for having one of the hardest shots in the NHL. According to CBC, the shot from Chara registered at 123.2 kilometers per hour, or 76.5 mph.
Danault was down for some time while trainers attended to him. He was moving and speaking to medical staff before leaving the ice and being taken to hospital.
"You never want to see that," said coach Claude Julien, via ESPN. "Regardless if it's your own team or the other team, no one wants to see injuries like that.
"They always make you worry. The players are still worried about him, but the reports are good so far."
Chara spoke to Denault before he left the ice:
"I wanted to make sure he was OK. He was talking to me and responding, so that made me feel better that he's OK and he's not in a condition where he's not responding. So I was glad that he was doing OK.
"I was just hoping that he wasn't hurt. That's obviously the first that goes through my mind. Sometimes we get hit somewhere in the upper body. On that particular play, I was getting a pass off the boards and the puck probably was bouncing a little bit. Very unfortunate. You don't want to ever see anyone getting hit in the head area or neck area and being carried off the ice."
NHL Betting