Celtics May Make Changes Following All Star Game
By David A.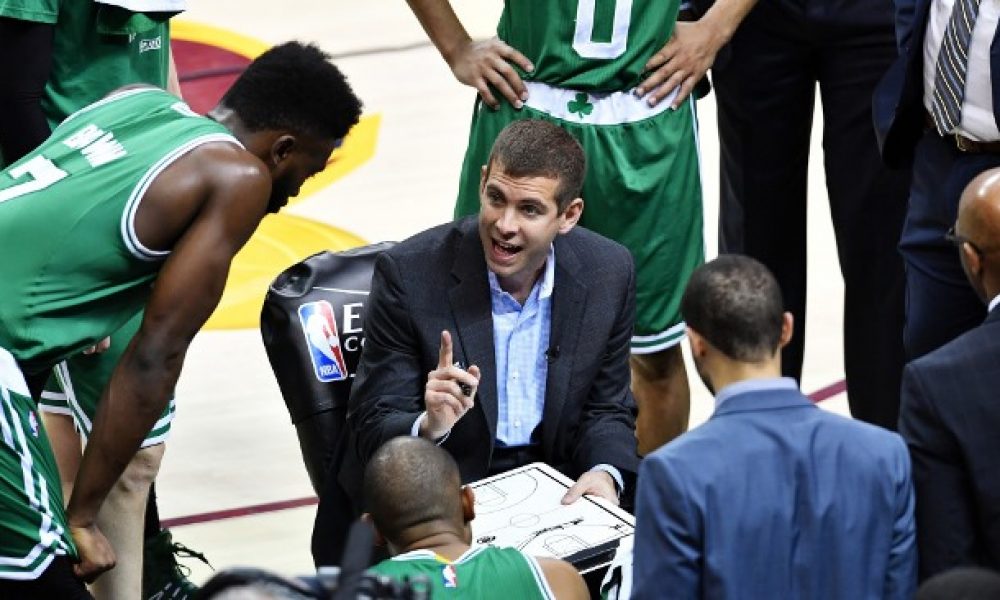 Boston Celtics head coach Brad Stevens has said he would look into possible changes in the rotation of players after his team reached the break for the All-Star Game playing possibly its worst basketball since the season started.
The Celtics gave up a season high in points for the second straight game on Wednesday. They lost 129-119 to the Los Angeles Clippers. The Celtics were routed at home on Sunday by Cleveland. Boston has lost three consecutive games, four of its last five and nine of its last 15.
After being first in the Eastern Conference most of the season, Boston is now two games behind the Toronto Raptors. Now, they enter the All Star break.
It seemed at one time Boston was a lock for either the No. 1 or No. 2 seed in the East. However, it must regroup quickly especially since the Cavaliers  seem to be revitalized following trade deadline moves.
Stevens, who appeared visibly upset, said things would be tough in the end if the team did not make changes. When pressed about possible changes, Stevens said he would be examining all aspects of the team's play.
Kyrie Irving, Boston's All-Star guard said any changes that needed to be made he would leave to Stevens as he trusts that his coach will put he and his teammates into the best possible position to be successful following the All-Star break.
NBA Betting
NBA Odds
NBA Futures
However, Irving had a very hard time looking ahead to his appearance in the All-Star Game given the struggles the Celtics have had of late.
Irving added that entering the break, he is already thinking about what will take place after and how the team responds and where the team's focus will be.
This weekend Irving will play for the fifth time in an All-Star Game. Although he was not interested in discussing that game. Irving said he could not think about that, as he needed to focus on his team and how it can be better.
Steven has noted on a regular basis this season the team may not be all that its record suggests it is, and that may have hit the team more over the past month than at any time since the season started.