Chauncey Billups: Kyrie Irving Is Best PG To Play The Game
By Connor Lynch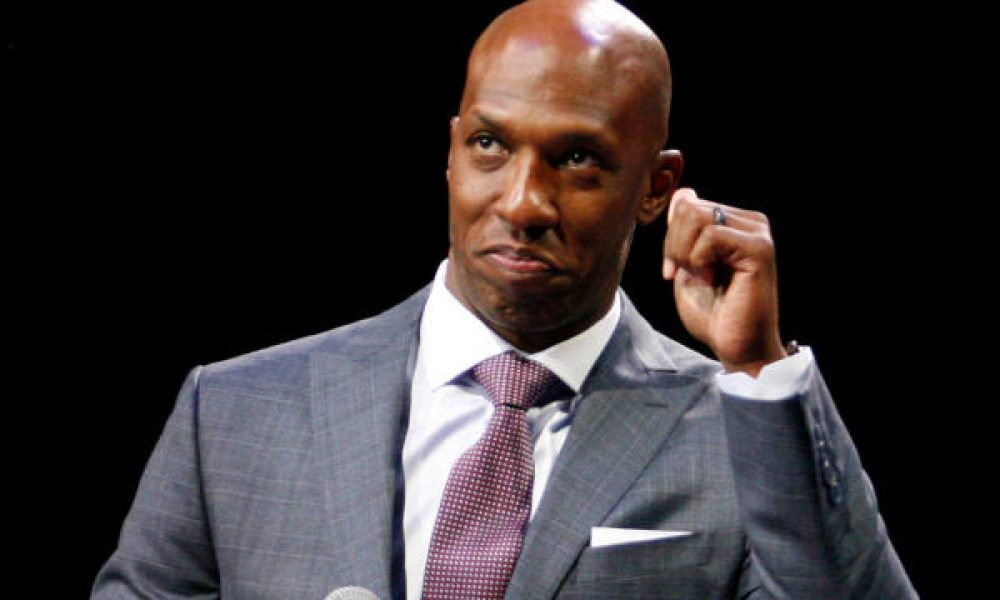 Portland Trail Blazers coach Chauncey Billups remarked that the Brooklyn Nets are now two different teams home and away.
The former NBA Finals MVP was full of praise for Kyrie Irving, who played just his second game of the season on Monday.
"Kyrie is just, he's a wizard, man," Chauncey Billups said. "He's must-see TV. I personally think, as somebody that played the position, I think Kyrie's the most skilled player that's ever played that position. Just straight skill. Nothing else. Just straight skill. I think he's the best that I've ever seen at the position, skill-wise. So, obviously, he gives you a ton when he's playing."
Want $250 to bet on the NBA?
"His shot-making is incredible," Billups said. "He's a better passer than people give him credit for, he's obviously a willing teammate. He's not just all about Kyrie. He passes the ball. He's a champion. He brings championship pedigree to the table. I think he hit maybe the biggest shot that I ever seen in NBA Finals history, that I seen.
"So he brings all of those things to you and now without him, what a luxury, you still have two guys [in Kevin Durant and James Harden] that have been the MVP in this game and have carried teams a long, long way. They do a really good job of playing well together, when they're all three together, they know how to delegate their roles as good as anybody that I've seen. So it's a very unique situation, obviously, they're figuring it out."
"I just think it's going to be tough," Billups said. "Obviously, when you got the two dudes that they have [in Durant and Harden] minus Kyrie, there's a chance that it can work anyway … they're doing a good job of just kind of understanding and knowing that they're almost going to be like two different teams. When Ky is there, and when he's not. And the good luxury that they have is that they can be a great team — both teams are great teams."