Chris Sharp's 2015 NCAA Bracket
By Chris Sharp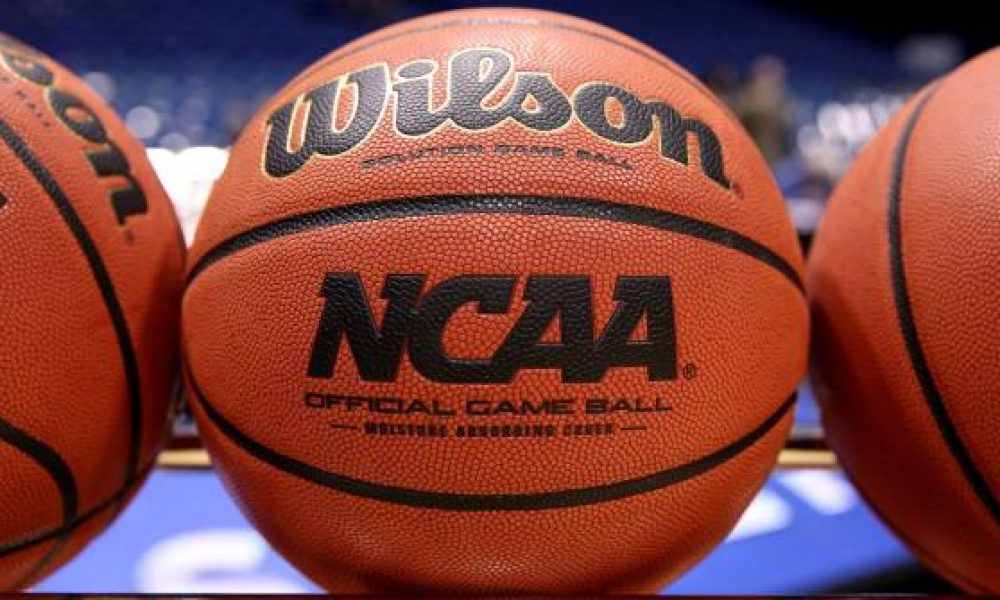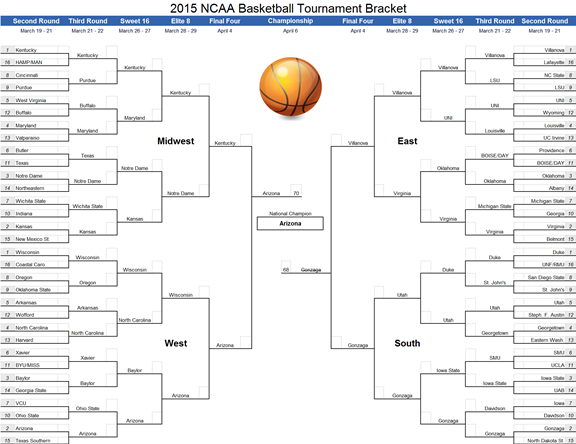 As promised in my "Fill In Your NCAAB Bracket Like a Sharp" article, here is my bracket. Please, do not think that if you copy my bracket that you are guaranteed to win your pool. What this bracket represents is a slightly better chance at scoring better than most of the competition based on logic and data collected over the tournament's thirty year history.
You will notice that I chose the tournament's fifth overall seed as my champion. Besides the reasons listed in my article, I picked Arizona because in my opinion they are the most well rounded team in the country.
My first round upsets are listed below and are based on how they match up with their opponent in field goal percentage, rebounding, foul shots, defense and recent play.
#9 Purdue to defeat #8 Cincinnati
#12 Buffalo to defeat #5 West Virginia
#11 Texas to defeat #6 Butler
#10 Ohio State to defeat #7 VCU
#9 LSU to defeat #8 NC State
#11 Boise State or Dayton to defeat #6 Providence
#9 St. John's to defeat #8 San Diego State
#10 Davidson to defeat #7 Iowa
I wish everyone all the best in your pools this year. Keep an eye out on www.BettingSports.com for two more articles before Thursday where I will dive deeper into two of the upsets that I have listed above.
The March Madness betting trends featured here are doing quite well so far, keep these in mind during this week!
Chris Sharp is a professional sports handicapper and daily contributor to BettingSports.com. He can be found on Twitter @CSharp_Picks and on his web site IvyLeaguePicks.com.