Colin Kaepernick Could Find a Home with the Carolina Panthers
By Connor Lynch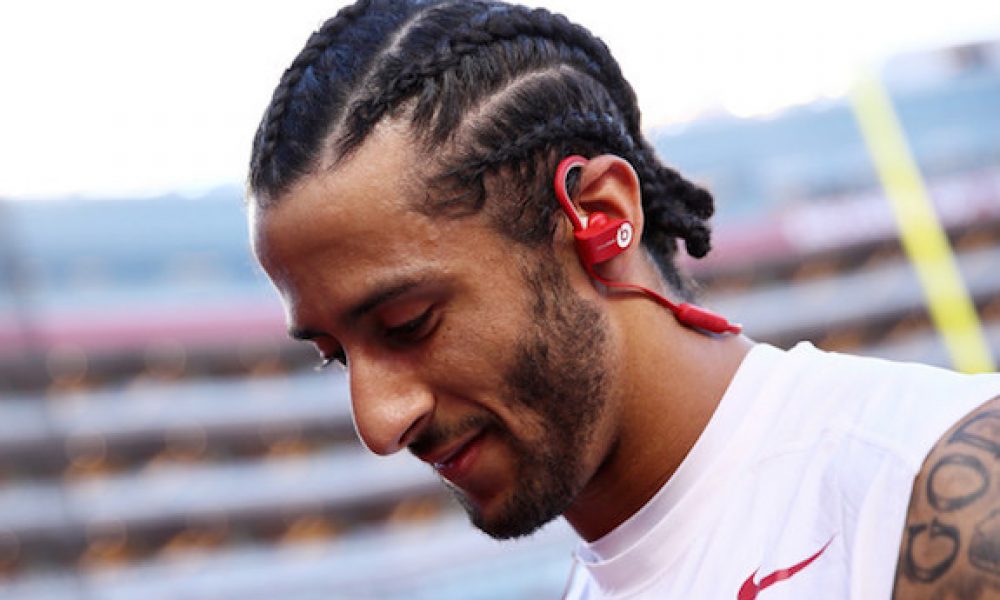 Former San Francisco 49ers quarterback Colin Kaepernick 'absolutely wants to play' in the NFL again, according to his lawyer.
Mark Geragos, who represents Colin Kaepernick, has been speaking in the wake of the collusion settlement with the NFL.
Colin Kaepernick and ex teammate Eric Reid reached a settlement with the league on Friday, although the terms are confidential.
Kaepernick and Reid alleged that the NFL conspired to stop them finding new teams after they inspired the 'take a knee' movement.
Kaepernick, followed by Reid, began to kneel during the national anthem in protest to social injustice in 2016. It began a trend that saw players from most NFL team's follow suit, discrediting the NFL and president Donald Trump.
Want $250 to bet on NFL futures?
Sign up here!
Since that time, Kaepernick has not played in the NFL and Reid has signed with the Carolina Panthers.
According to Mark Geragos, his client has stayed in shape and is ready to return to NFL action. Geragos says that there are two possible destinations for Kaepernick – the Carolina Panthers and the New England Patriots.
"I think you're going to see … within the next two weeks that somebody is going to step up and do the right thing, and you want me to predict who?" Geragos said.
"Besides the Panthers, it would not surprise me if [Patriots owner] Bob Kraft makes a move."
Touting the Patriots as a possibility is surprising, considering that the Panthers would make so much more sense for Kaepernick. Quarterback Cam Newton will undergo shoulder surgery this summer, and will need to be backed up.
As well as that, his former teammate and fellow protestee Eric Reid has settled in Carolina with no backlash.
Read: San Francisco 49ers Must Begin Showing Signs of Improvement
It's hard to see Kaepernick flourishing in New England with Tom Brady ahead of him. As well as that, Brady and coach Bill Belichick both have ties to Donald Trump. Perhaps team owner and social justice advocate Robert Kraft would like the idea, but the Panthers would still make more sense from a football point of view.