Dak Prescott Thanks Alex Smith For New Contract
By Connor Lynch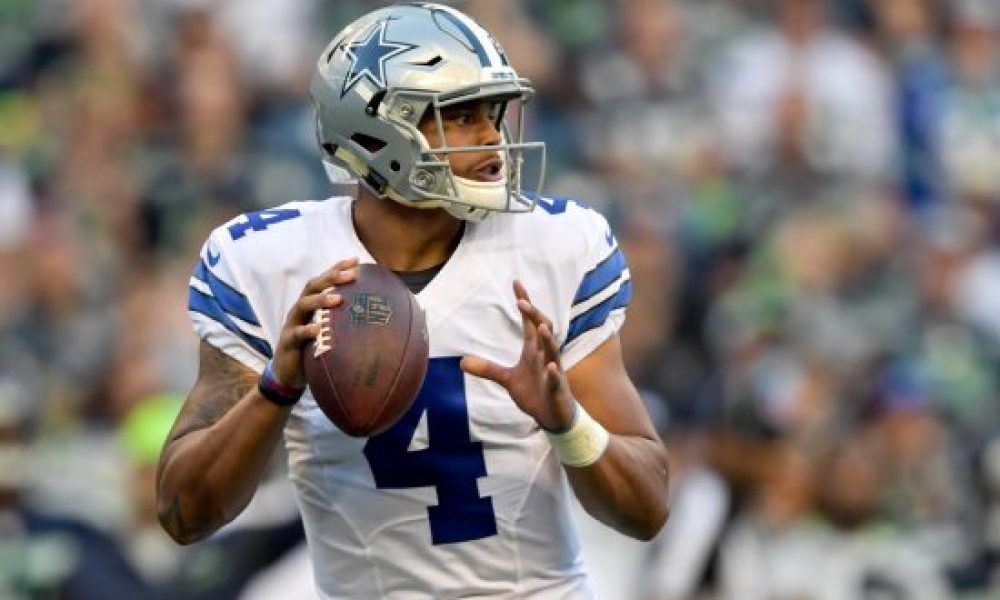 Dallas Cowboys quarterback Dak Prescott has credited free agent quarterback Alex Smith for helping him secure his huge contract extension.
Alex Smith won 2020 Comeback Player Of The Year after overcoming a broken leg with the Washington Football Team.
Dak Prescott is on a similar comeback trail after suffering an ankle fracture and dislocation that ended his 2020 season. It was an injury that put his contract extension with the Cowboys in jeopardy.
However, Dallas showed its faith in Dak Prescott and then some with a four year, $164 million deal this week.
Want $250 to bet on NFL futures?
"To me, it wasn't a gamble," Prescott said. 
"So even sitting there, holding my leg or whatever on the field, trying to put it back into place, or later on being in the hospital and waking up from surgery, that's just what God's thrown at me. If you've known my life, if you've known my story, whatever circumstance that is, I'm going to take it with a smile and be thankful that God has put me in this position to overcome it, to be an example to others. So never in a million years."
"And I have to thank, honestly, Alex Smith. Because at that moment when you're sitting there and you have an injury like that or you come out of surgery, to see somebody who's already done it and did it actually in worse circumstances, that allowed my mind just to go to straight, 'Hey, I can do this. I'm going to beat this. It's just a matter of time. What are the doctors saying? But I'm going to beat this.' So I have to thank Alex for somebody who's overcome that and won Comeback Player of the Year, and congrats to him.
"As cliché as it is, and I'll say it again, I'm insulted when people say I gambled, because you get out what you put into something and as I've said, I've given so much and I'm going to continue to give. And that's how you reap the rewards."