Danny Ainge On Navigating NBA Draft and Free Agency
By Connor Lynch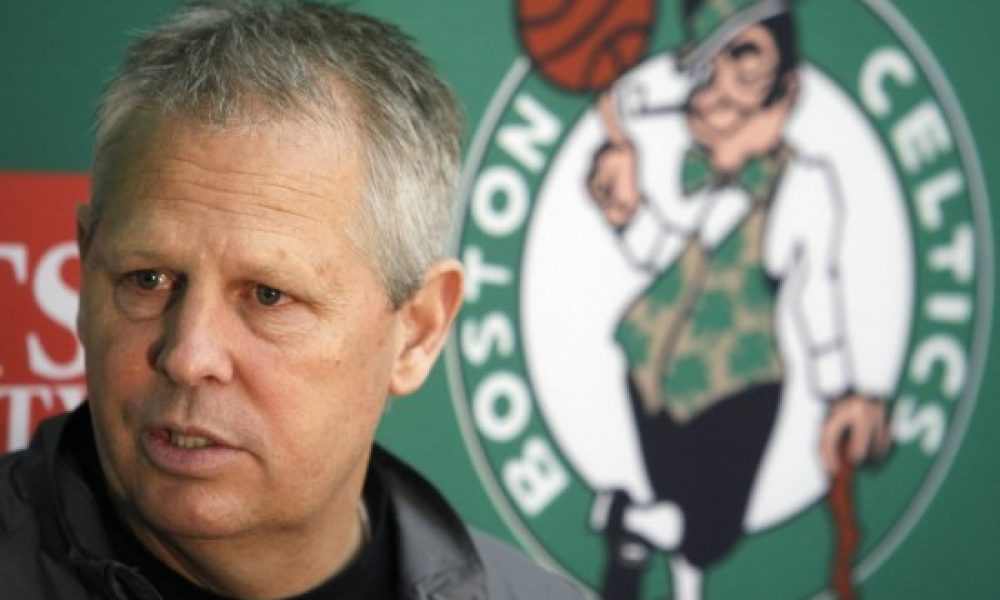 Boston Celtics president Danny Ainge has described this years' NBA draft class as 'not great'. Nonetheless, he is going to be a busy man in the coming months.
The NBA Draft takes place on Nov 18, with free agency set to begin two days later. Training camp will begin on Dec 1, before the regular season begins on Dec 22.
It's the shortest offseason in US elite sports history, and the Boston Celtics and Danny Ainge have a complex outlook.
They hold the 14th, 26th and 30th picks in the first round of the draft, and are looking to trade up. As well as that, the organization will soon know if Gordon Hayward and Enes Kanter will opt in to the final year of their contracts. Even if they opt out, the Celtics will still only have around $8 million in salary cap space to play around with.
Want $250 to bet on NBA futures?
"We're trying to do good deals, not deals to make deals," Danny Ainge said. 
"It's hard to get deals done. There's teams out there that want to do deals that can't match up contracts. You have to get third and fourth teams involved. A lot of times deals fall through in that scenario. This is a difficult time for every team."
"It's not a great draft, but it's a deep draft," he said. "Not every rookie is the same. Not every rookie is a 19 or 20-year old. Some are ready to step in and play a role. That will be a factor with these picks."
"We don't feel a need to have to do anything,'' Ainge continued. 
"We like our guys. You can view that as overvaluing our players, but we do value our guys. Our team has been to the final four three of the last four years with a young core group of guys and that's not nothing. We would like to take a step and the best step right now could be player development, our young players just getting better with more experience.''