Russell Westbrook Has Interest From Clippers and Knicks
By Ryan Ward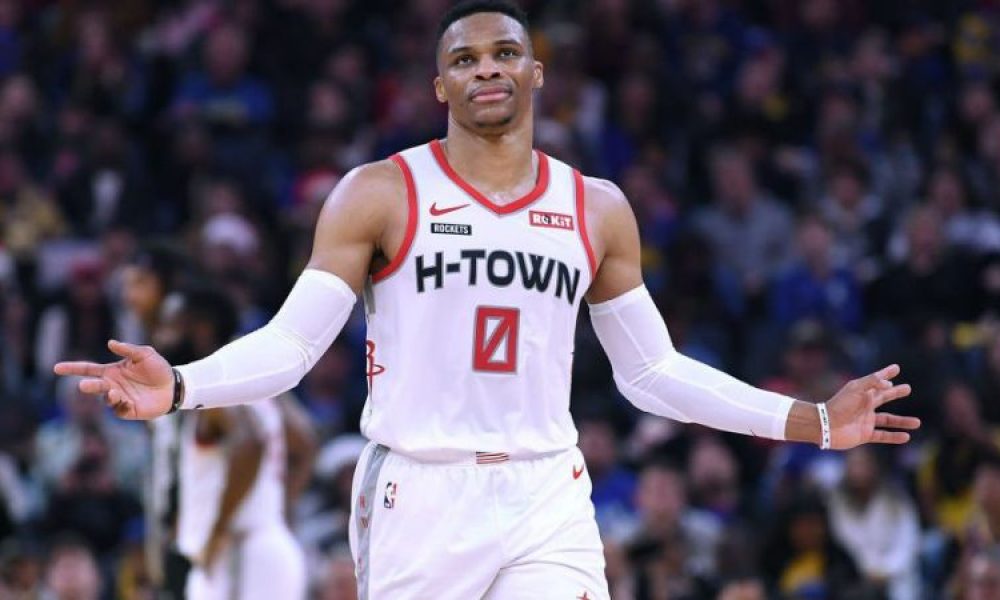 The Houston Rockets saw their 2020 playoff run end disappointingly. Since then, the Rockets have made some notable changes to the franchise. One of which could see the team elect to trade former league MVP Russell Westbrook, according to Kevin O'Connor of The Ringer.
Want $250 to bet on NBA futures?
It is interesting the last 24 hours. I did have multiple sources that I trust tell me that teams believe Russell Westbrook could be had, that Westbrook could be had. And I've heard the Clippers have interest. I've heard the Knicks have interest in Westbrook. And whether anything materializes there, who knows? Who knows? But the fact is is that there is a belief that a guy like Westbrook could become available.
The Rockets are eyeing a fresh start next season, which could include departing from Westbrook after just one season. At times he excelled next to James Harden but shrunk in the playoffs.
The LA Clippers would be an interesting landing spot for many reasons due to his ties to the city, having played at UCLA. There were also reports earlier this offseason that Kawhi Leonard told management that he wants more help at the point guard position.
Westbrook would certainly qualify that billing due to his scoring prowess and playmaking as a passer. Meanwhile, the New York Knicks are in search of their next star player. Although his arrival would put a stamp over second-year guard R.J. Barrett, Westbrook could be the clear-cut star for the franchise.
Much can change in the coming weeks, but it's more than possible that the former league MVP could be on the move.