Dolphins Announce Ryan Fitzpatrick to Start at QB in Season Opener
By David A.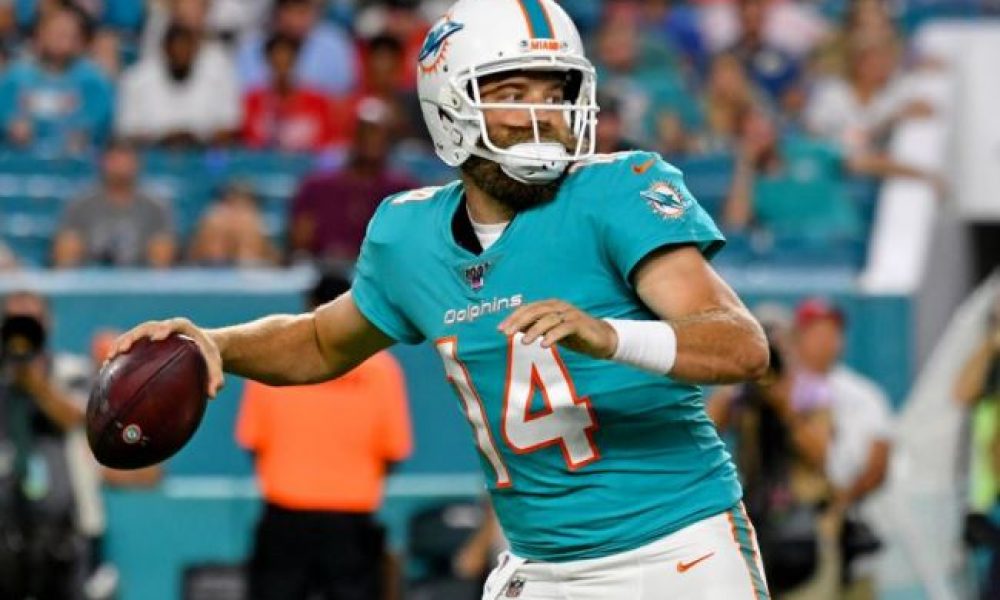 On Thursday, Dolphins head coach Brian Flores announced that Ryan Fitzpatrick will be starting quarterback for the season opener. Ryan Fitzpatrick will call the shots versus the Baltimore Ravens on Sunday September 8.
Flores said that he made the decision. after an evaluation of training camp, practice, and preseason games. The coaches felt starting Fitzpatrick was the best decision for the team starting the season.
Want $250 to bet on NFL Week 1?
Flores added that Fitzpatrick has done very well from a standpoint of execution and leadership.
Fitzpatrick, who is 36, has been the front runner of the quarterback competition for the Dolphins during the entire offseason over Josh Rosen. However, a solid preseason for Rosen made the decision to start Fitzpatrick much more difficult.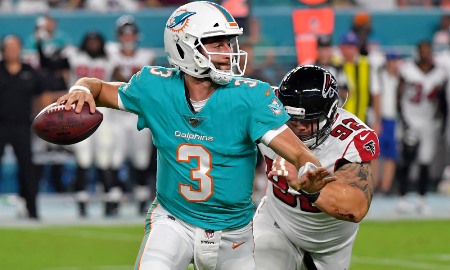 Rosen, who was in uniform for the final Dolphins' preseason game but did not play, heard from Flores about the quarterback decision prior to Thursday's game and does not feel good about it.
Rosen, who is just 22, admitted his best games during the preseason were the second and third. He also declined to answer directly a question about whether he was in agreement with the coaching staff's decision, but did say he believed the improvement he made particularly over the last few weeks made the decision announced by Flores much harder.
Rosen called the decision part of a journey not a setback and added that it was only a matter of time before the team would be his but until that time he will be a supportive backup and push the starting quarterback each day.
With his start in the season opener, Ryan Fitzpatrick will become the first NFL quarterback to start for eight different teams. If that doesn't make him the biggest journeyman in the league, we don't know what does.