Dwight Howard: Basketball Will Only Be A Distraction
By Connor Lynch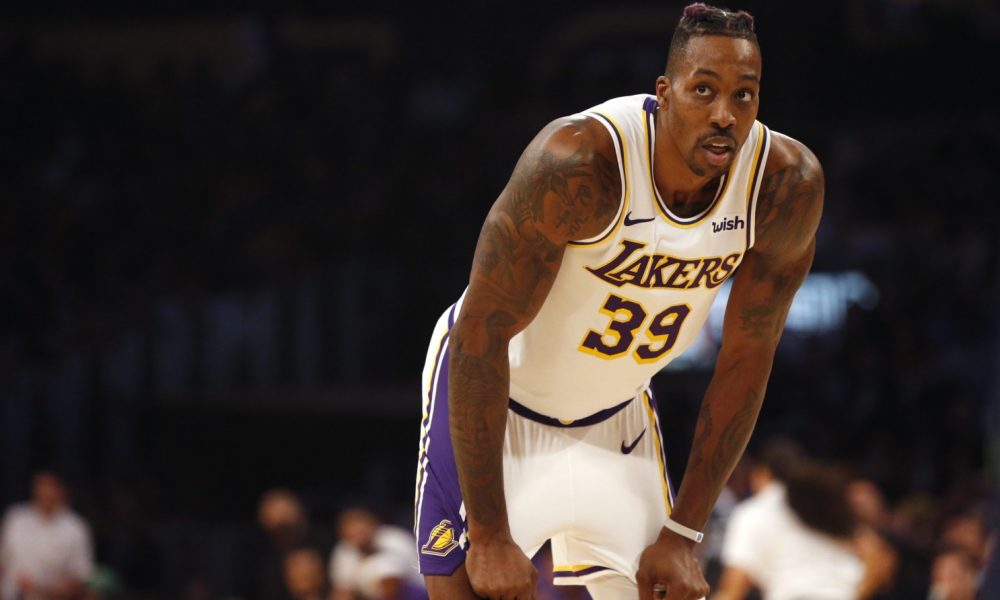 Lakers center Dwight Howard says that we're in the midst of a 'rare opportunity' to unite our communities.
Dwight Howard issued a statement following a controversial Friday call in which several players expressed concerns over resuming the season. Avery Bradley and Kyrie Irving were among the other most dissenting voices. 
The resulting furore had the Lakers worried that Dwight Howard would sit out the resumed NBA season in Orlando. According to his agent, Charles Briscoe, Howard is conflicted about playing basketball in the current climate of racial and political tension and has yet to make a decision.
"Basketball, or entertainment period, isn't needed at this moment, and will only be a distraction," read Howard's statement.
Want $250 to bet on the NBA?
"Sure it might not distract us the players, but we have resources at hand [the] majority of our community don't have. And the smallest distraction for them, can start a trickle-down effect that may never stop."
It's difficult to disagree with him, but he faces a considerable obstacle in the shape of his teammate, LeBron James. James has been steadfast in his commitment to conclude his assault on the NBA title, and will definitely be playing. Like a party whip, his clout will influence the thinking of most of his peers.
For Howard, though, there are more important things than winning a championship.
"Especially with the way the climate is now," he continued.
"I would love nothing more than to win my very first NBA championship. But the unity of my people would be an even better championship, that's just too beautiful to pass up.
"What better time than now for us to be focusing on our families? This is a rare opportunity that, I believe, we as a community should be taking full advantage of. When have we ever had this amount of time to sit and be with our families? This is where our unity starts. At home! With family!!"