J.R Smith Congratulates Topless Nick Young
By Connor Lynch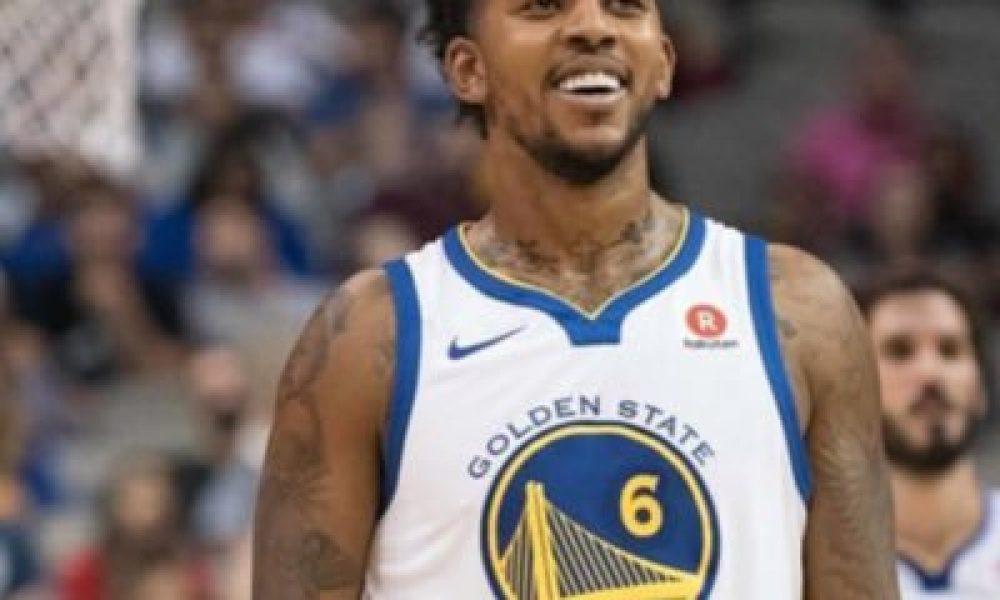 Amid the shirtless furore surrounding Nick Young, J.R Smith took the time to congratulate his 'lil bro's' championship win.
The Golden State Warriors forward walked off the team's flight back to Oakland without a shirt on, causing much controversy. Cleveland Cavaliers star J.R Smith, who did the same thing after winning the NBA Championship in 2016, supported him.
Back then, Barack Obama told Tyronn Lue to "Tell J.R to put on a shirt" during a congratulatory call.
Perhaps inevitably, Smith is proud of his fellow player Nick Young for his exuberant celebrations.
Want $250 to bet on 2019 NBA futures?
J.R Smith took to social media on Sunday to show his support for Nick Young. He posted a photo that showed young exiting the plane shirtless while spraying champagne.
"They don't like to see people like us on top so enjoy it like no other! First they hate you now you win they love you!" Smith added, appending a hashtag in which he described himself and Young as "No Shirt Brothers."
The Golden State Warriors won the title over the Cleveland Cavaliers in Game 4 on Friday. Stephen Curry carried the Larry O'Brien Trophy as he came off the plane. Meanwhile, Kevin Durant wore his Finals MVP gear.
Young wore some Most Hated shorts that were emblazoned with the trophy, while eschewing any upper body apparel. The team were greeted by the cheers of Golden State Warriors fans who turned up to celebrate the title win.
"Nick is definitely in charge of the celebration," Golden State Coach Steve Kerr said. After sweeping Smith and Cleveland, Kerr's team reportedly popped an estimated $400,000 in champagne bottles.
"I've came a long way, haven't I?" Young asked amid a joyous scene Friday in the Warriors' locker room. "From getting snitched on, to putting a ring on."