Jameis Winston Is Using What Drew Brees Taught Him
By Connor Lynch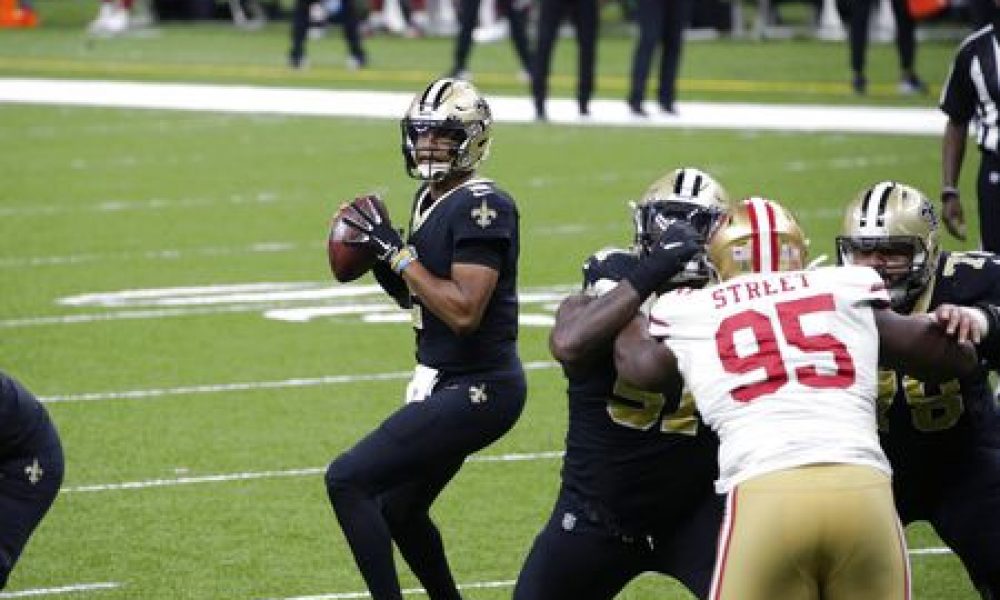 Jameis Winston embarked on his first season as the Saints starting quarterback with a Week 1 win over the Packers.
Jameis Winston certainly has the talent to lead a franchise. However, he has become notorious for frustrating errors during games.
Such mistakes have affected his overall numbers, something he's not worrying about so much anymore.
His numbers against Green Bay weren't great. He attempted just 20 passes and threw for only 148 yards. Crucially, though, he threw for five passes that resulted in touchdowns.
Want $250 to bet on Thursday Night Football?
"I'm grateful to be with this team," Winston said after the game.
"I think anyone can see that this is a better team than I'd ever been with, so that brings comfort to any quarterback."
Jameis Winston has the mentorship of Drew Brees to thank for helping him make the right plays at the right time.
"Drew [Brees] talks about that all the time — it's about the process, the process of the entire game, four quarters, is about how can you accumulate the most right decision," Winston said.
"Because sometimes the right decision is throwing the ball away, or taking a sack or scrambling for a first down. It might not be trying to force that ball in. It's getting away from being result-oriented, which is me wanting to show out and give us numbers and get the win, into decision-oriented. Because over time, those decisions add up."