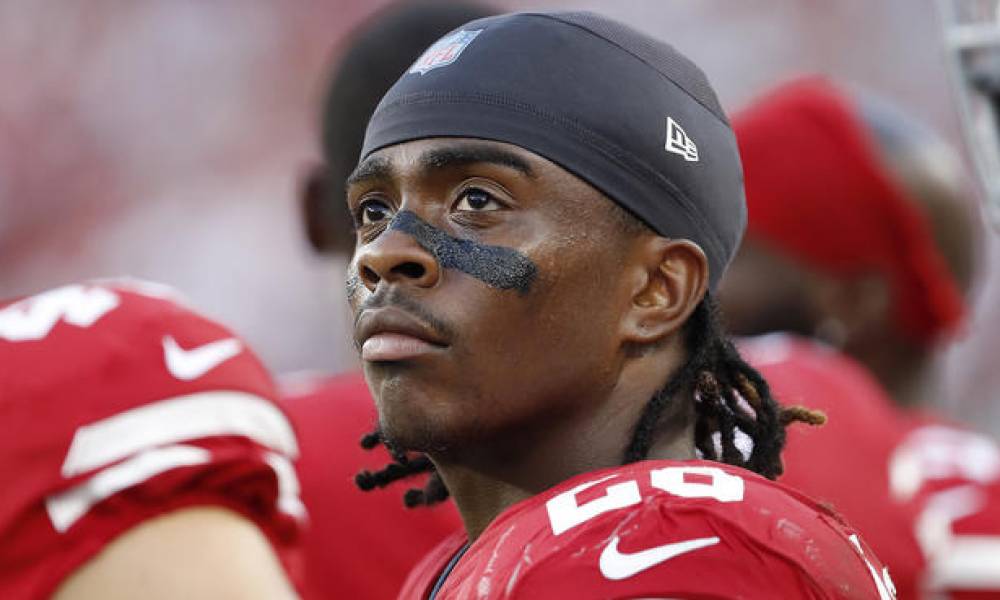 Jerick McKinnon Says Chiefs Inspired By Patrick Mahomes
Kansas City Chiefs running back Jerick McKinnon says he enjoys blocking more than running or catching the ball.
Jerick McKinnon is finally coming into his own after an injury spell that saw him miss the 2018 and 2019 seasons. He's posted career highs of 56 receptions, 512 yards receiving and nine touchdown catches this year.
Against the Bengals, he's going to have to protect QB Patrick Mahomes even more than usual. Mahomes battled through the Jaguars win with an injured ankle, and will still be banged up in the AFC Championship Game.
Want $250 to bet on the 2022 NFL Playoffs?
"I got 'little-man syndrome,'" Jerick McKinnon said. 
"Yeah, I got 'little-man syndrome,' so I don't know, maybe that's what it is. And then like I was saying to someone earlier, it was something that I've never done in college, so obviously coming to the league, it being new and something I had to work at. (I) accepted the challenge and it has gotten me this far and (it's) something that's going to keep you around as a running back in this league. So, I take big pride in that area — more than running and catching the ball — for real."
More rousing than the prospect of taking down bigger opponents is watching his leader on the field fight through pain to win. 
"It definitely inspires," McKinnon said of Mahomes. 
"That being a playoff game — win-or-go-home-type of situation — and seeing him grimacing and go down and know that he was in, I guess, significant pain. Watching him play through that and still doing what he does, completing passes — there was even one time where he scrambled but he was hopping and still got yards. 
"When you see a guy like that — and everybody knows Pat, knows his character, knows his work ethic — he's going to give you everything he has. And when you see something like that, it does nothing but inspire you, everybody on the sideline, everybody in the organization."