Jimmy Butler Puts Outburst Down to His Passion
By Connor Lynch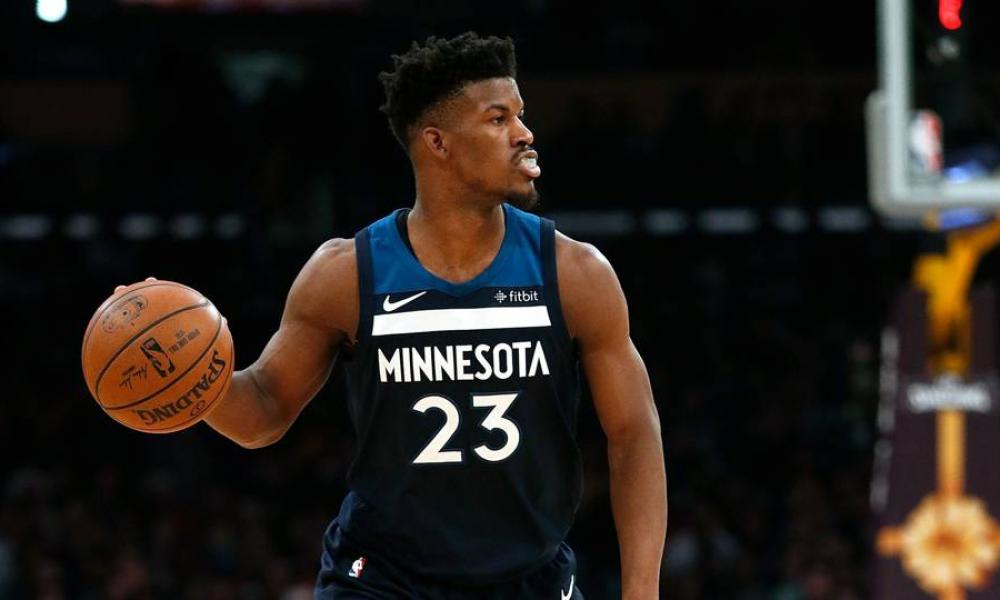 Minnesota Timberwolves All-Star guard Jimmy Butler has opened on his mentality following an outburst on his return to practice.
According to ESPN, Jimmy Butler vented at teammates, coaches and front office staff at practice on Wednesday.
Jimmy Butler's frustration was directed at Tom Thibodeau, Scott Layden, Karl-Anthony Towns and Andrew Wiggins, per reports.
ESPN sources say that Butler shouted "You f—ing need me, Scott. You can't win without me." at Layden.
Want $250 to bet on NBA futures?
Sign up today!
It was an explosive return for Butler, who had abstained from team activities since requesting a trade three weeks ago.
"A lot of it is true," Butler said.
"I haven't played basketball in so long. I'm so passionate. I don't do it for any reason but to compete. All my emotion came out in one time. Was it the right way? No! But I can't control that when I'm out there competing. That's raw me, me at my finest, me at my purest. Inside the lines."
Much has been made previously of the rivalry between Butler and Towns, the two potential talismans of the team.
"Am I being tough on him? Yeah, that's who am I," Butler said. "I'm not the most talented player on the team. Who is the most talented player on our team — KAT. Who is the most God-gifted player on our team — Wiggs, who plays the hardest? Me! I play hard. I put my body [on the line] every day in practice, every day in games. That's my passion. Everybody leads in different ways. That's how I show I'm here for you."
"I think that's the part everybody doesn't see," Butler said. "I'm not going to say no names. I'm going to be honest: If your No. 1 priority isn't winning, people can tell. That's the battle. Now there is a problem between people. That's where the disconnect is."