LaMarcus Aldridge Not Worried About All-Star Status
By Connor Lynch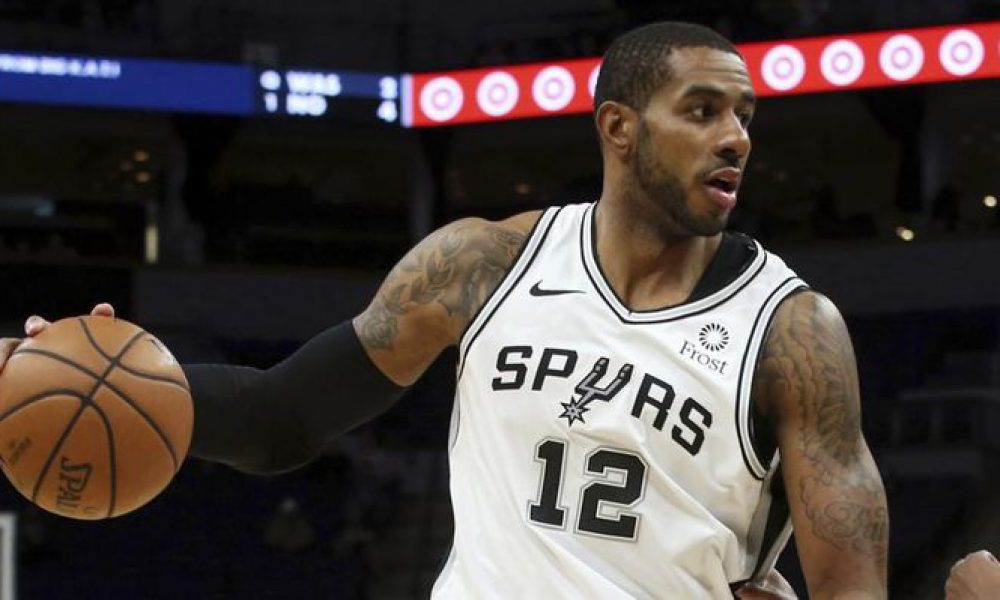 New Brooklyn star LaMarcus Aldridge is going to have to wait a little while before his debut for the Nets.
LaMarcus Aldridge has already been ruled out of Wednesday's matchup against the Houston Rockets. Coach Steve Nash says he will need to have a few practice sessions before he plays.
"I mean, if you could start, you're always going to start," LaMarcus Aldridge said. 
"I think anyone that's competitive will say, yeah, they want that and they're going to fight for that, so I'm definitely trying to do my job and hopefully I get it."
Want $250 to bet on the NBA?
He isn't letting it get to him, though. Aldridge's decision to join the Nets after being courted by Kevin Durant isn't driven by ego.
"I'm not here to be an All-Star," Aldridge said. 
"That's not what I'm trying to do. I'm just trying to bring the value, try to bring the things I'm good at and trying to help this team win. I'm not worried about being an All-Star anymore."
"He has the ability to make 3-pointers, so that opens the floor up," Nets coach Steve Nash said.
"He understands that this is a different role and a different team. I want him to find that natural balance between the way he has traditionally played and the way we play."
If he was aiming to be an All-Star, he would have stiff competition in Brooklyn. He joins Durant, James Harden, Kyrie Irving, Blake Griffin and DeAndre Jordan at the NBA's latest super team.
DeAndre Jordan has been starting at center for the Nets. It remains to be seen exactly how Aldridge will fit into the rotation.
He will likely start later in the week, perhaps against the Charlotte Hornets or the Chicago Bulls.