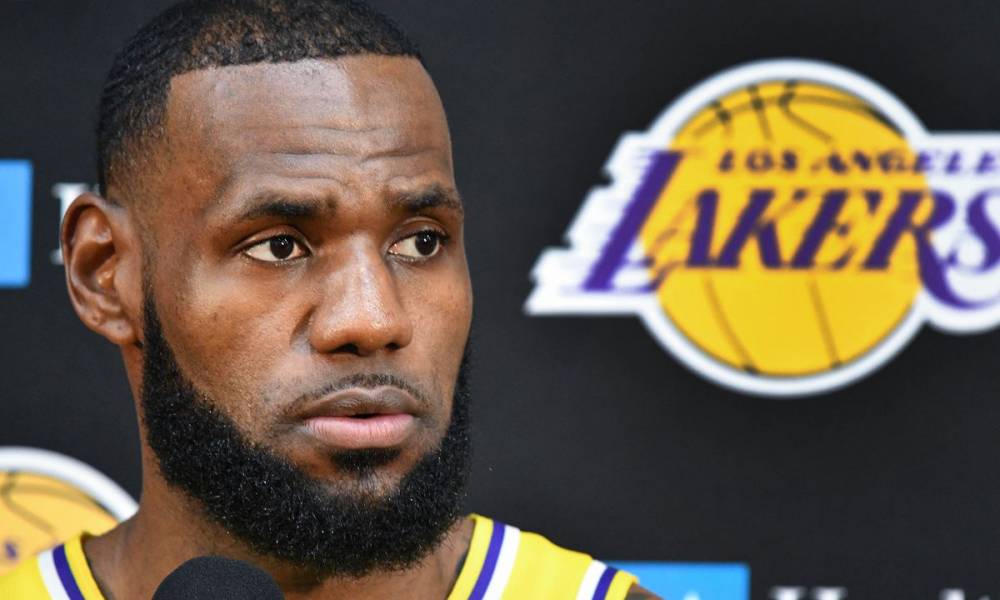 LeBron James Disruptive to Lakers Chemistry – Anonymous NBA Source
Yesterday, we wrote about how LeBron James was beginning to doubt his Los Angeles Lakers teammates.
LeBron James questioned the ability of the Lakers players to push for the playoffs. He called out their mentality and their sense of urgency.
However, according to an anonymous NBA executive, LeBron James could be the problem. Speaking to Bleacher Report, the unnamed executive said that LeBron has been detrimental to the Lakers' 'chemistry'.
The executive points towards the Anthony Davis trade saga, and the Lakers trade for him which never materialized. Before the trade deadline, James was a big public advocate for Davis joining him in Los Angeles.
Want $250 to bet on the NBA?
Sign up now!
"He killed the (Lakers') chemistry," the executive said.
"He shouldn't have been so public about it. Even during the All-Star draft, he laughed about (wanting Davis to be his teammate)."
LeBron would say that the injuries, including his own 17-game groin strain, were more disruptive to the Laker's rhythm.
"I'm so huge on … chemistry and camaraderie throughout the course of the season," James said. "The injuries have taken a toll on our team."
Rajon Rondo and Lonzo Ball have both also been absent for the Lakers.
James' comments, which circulated on Monday, paint a picture of a man who currently exists outside of the 'chemistry and camaraderie' he speaks about. LeBron questioned the mentality of his Lakers teammates who don't have postseason experience.
"I'm playing devil's advocate, you know?" James said.
It's kind of a fine line when you talk about that, because when you've never been there or know what it takes to actually shoot for something like that, sometimes you're afraid to get uncomfortable.
"So you got to be comfortable with being uncomfortable. So I'm not saying that's what we are as a whole. It kind of looks that way at times, that sometimes we're afraid to be uncomfortable and kind of get out of our comfort zone and kind of, you know, have that sense of urgency from the jump, and not be afraid to actually go out and fail to succeed. So I mean, we have, what — 23 games left? We'll see what happens."