LeBron James Future Props
By Jonathan K.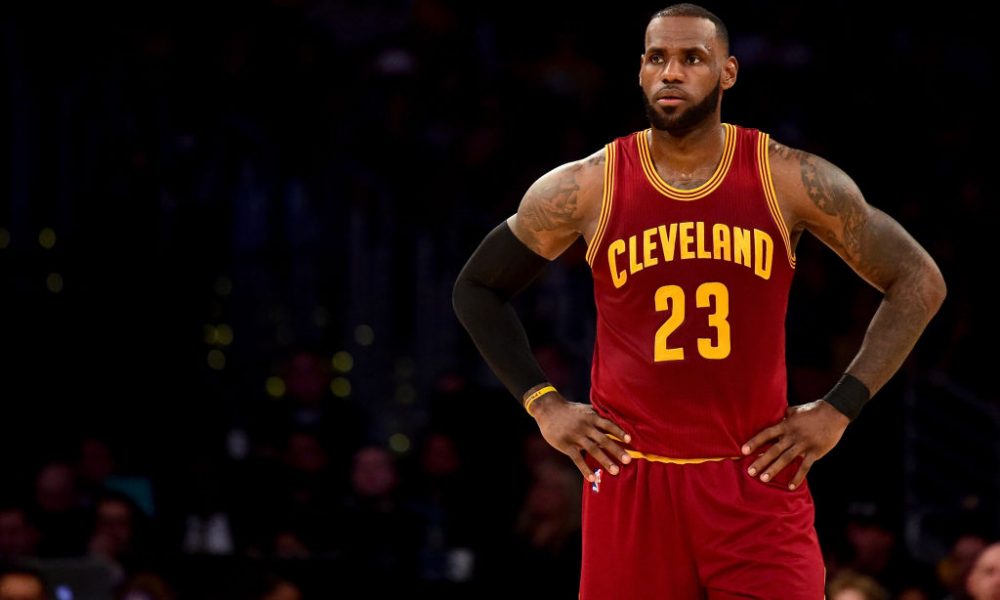 The biggest question following the finals of NBA Championship ending with the Golden State Warrior as champs is where LeBron James will be next season. Many sites have posted LeBron James future props.
The top three contenders are interesting, because it does not include the Cleveland Cavilers. However, while the odds are quick to throw the Cavs out, they are among only a handful of teams that could realistically sign James, considering the salary cap. The top two favorites, though, also have the cap room for James, the Los Angeles Lakers and Philadelphia 76ers.
Cleveland could do a sign-and-trade deal could expand the teams that could land James. This is the type of deal that saw Chris Paul go to Houston.
You can see the full LBJ futures below, pulled from here.
LeBron James Future Props
Los Angeles Lakers +200
Philadelphia 76ers +350
Miami Heat +500
New York Knicks +750
Houston Rockets +1000
San Antonio Spurs +2000
Cleveland Cavaliers +3000
Golden State Warriors +5000
Boston Celtics +5000
Chicago Bulls +7500
Oklahoma City Thunder +7500
Washington Wizards +10000
Field (Any Other Team) +1000