LeBron James stresses 'family' regarding his upcoming decision in free agency
By Ryan Ward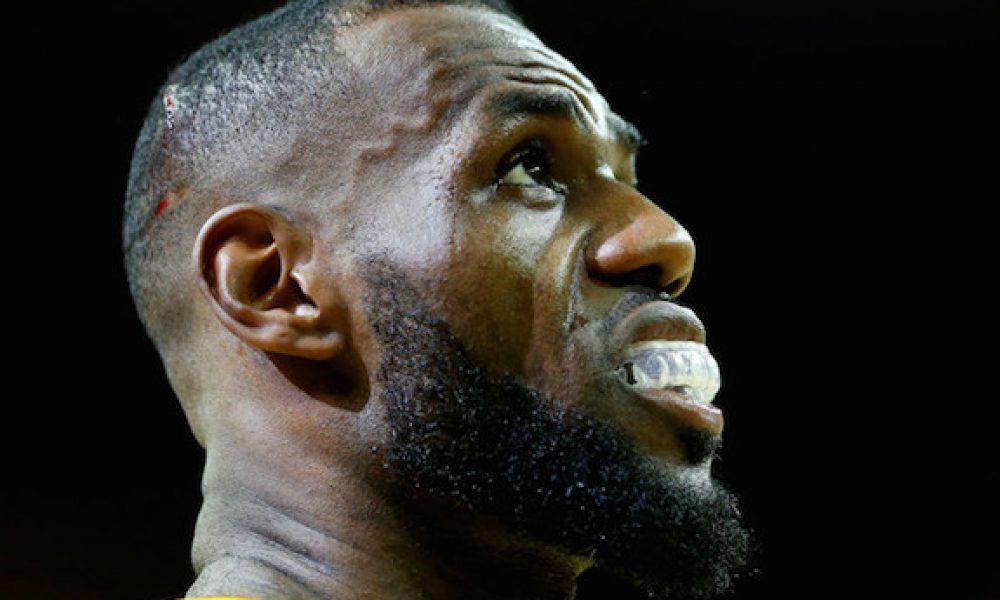 The Cleveland Cavaliers fell short in disappointing fashion in the NBA Finals via a sweep to the Golden State Warriors. Tt has put LeBron James' long-term future with the organization at the forefront.
James has a pending free agency decision ahead of him this summer. It could potentially see him move on from the Cavaliers for the second time in his career. At this moment, the 33-year-old doesn't appear to have any clarity on what he will do in what will be a thorough process that will heavily involve his family's input,
according to Dave McMenamin of ESPN
.
"The one thing that I've always done is considered, obviously, my family," James said after putting up 23 points, 8 assists, and 7 rebounds while playing through a right-hand injury. "Understanding especially where my boys are at this point in their age. They were a lot younger the last time I made a decision like this four years ago. I've got a teenage boy, a preteen and a little girl that wasn't around as well. So sitting down and considering everything, my family is a huge part of whatever I'll decide to do in my career. And it will continue to be that. So I don't have an answer for you right now as far as that."
The four-time league MVP has plenty of things to weigh ahead of the free agency period. There has been much chatter that he could be on his way out. Teams like the Lakers, Rockets, San Antonio Spurs, and 76ers are anticipated to make a push to sign him.
LeBron James has been quite tight-lipped about the entire situation throughout the season. Although things will shift into high gear over the next couple of weeks.  It doesn't appear to be something that he will make a snap decision on with input from his family helping him with the decision.
This could all shape up for what could be a highly intriguing offseason for James ahead of this next chapter of his career.