LeBron James Setting The Example For Veteran Lakers Roster
By Connor Lynch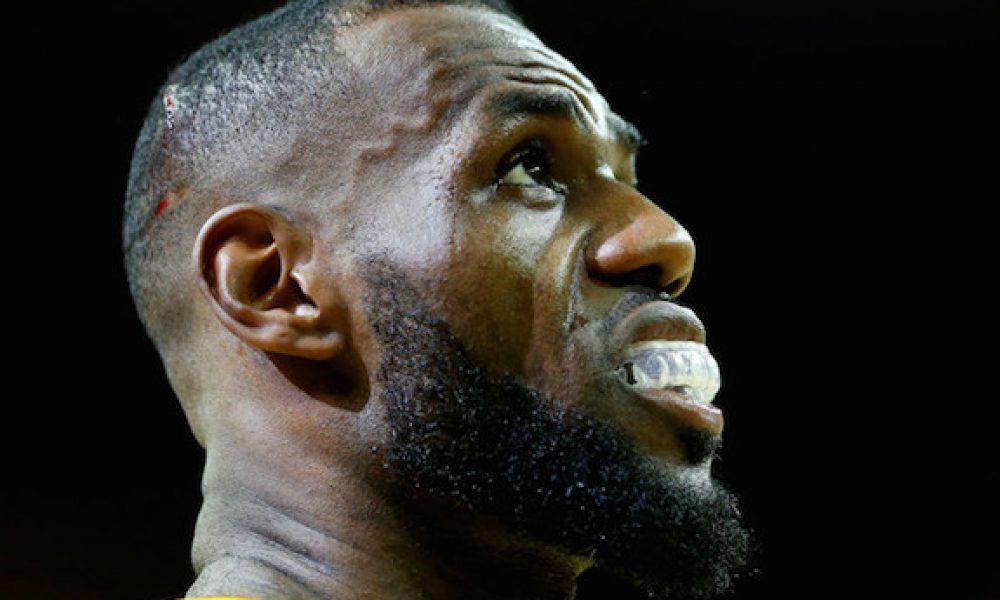 Lakers general manager Rob Pelinka says 36 year old LeBron James is in great shape ahead of the new season.
LeBron James dealt with a high ankle sprain towards the end of last year that hampered his playoff performances.
According to Pelinka, he's been working on his fitness over the summer and has come back looking slimmer. While LeBron James has retained his 250 pound weight, he's added lean muscle to aid with his speed and power.
Entering his 19th NBA season, LeBron is in the period of his career when it's time to extend it as long as possible.
Want $250 to bet on NBA futures?
"I think the thing that stands out is just his fitness level," Pelinka said. "He's slimmed up. And we all know LeBron studies the greats, and he adds things into his game, and I think going into this stage of his career, he's made a decision to come back a little bit leaner, and I think that's going to translate in his explosiveness and quickness."
He isn't the only one on the Lakers roster in that position. Much has been made of LA's assembly of a team of veterans over the summer.
In fact, it is the most experienced NBA team in league history. Nine of their thirteen players have 12 + years of experience.
The 2016 Spurs and 2017 Cavaliers both had seven players with that many miles on the clock. As a result, the Lakers have had to rethink their fitness and training regimes.
Head athletic trainer Nina Hsieh was replaced by Roger Sancho, and that department was beefed up with more personnel. 
"We're moving toward more of a customized model around players," Pelinka said. "I think we live in a world where the TV we watch is more customized, the food we eat when we go out to restaurants, we have more of a say in how to create a [rice] bowl or how to make a meal. I just think it's really smart to customize our approach for what services we put around the player on the training side. So there's going to be a big focus on that with our staff going into camp."