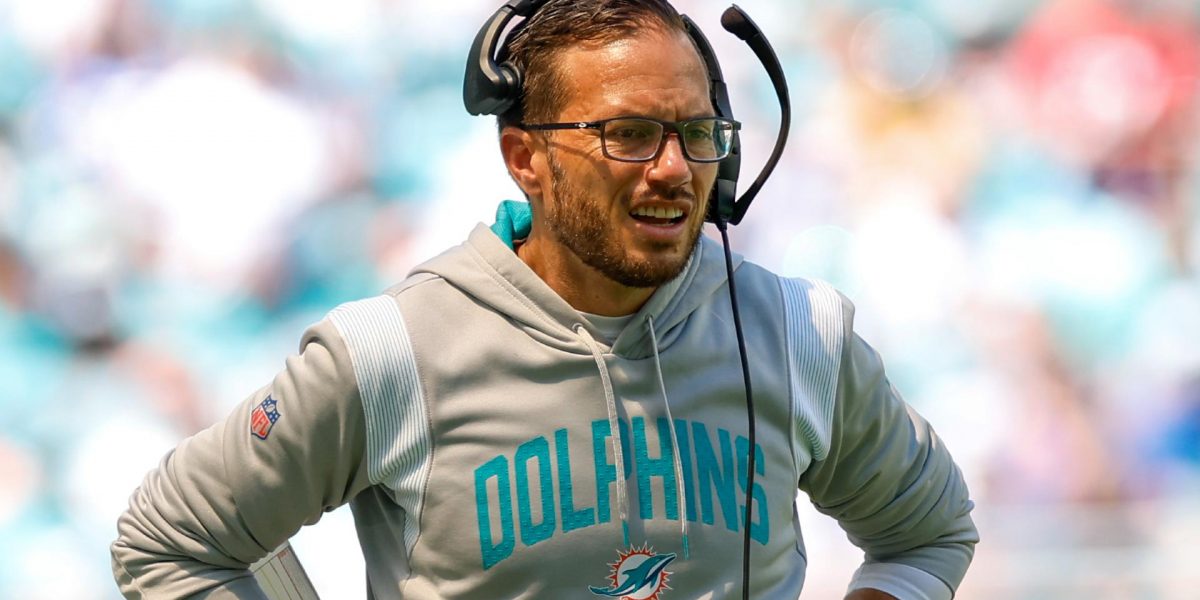 Mike McDaniel: Jalen Ramsey Makes Defense 'Substantially Better'
Miami Dolphins head coach Mike McDaniel says there was no question over trading for former Rams cornerback Jalen Ramsey.
"I think that Jalen, adding him to any defense makes them substantially better," Mike McDaniel said.
"But in our particular situation with our, specifically, our starting corner on the other side, you very rarely have an opportunity to put forth two guys of the same caliber like that and so that was pretty much the reaction, 'Wow, that would be awesome, (general manager) Chris (Grier), please get it done.' You know, one of those."
Want $250 to bet on NFL futures?
Ramsey is undoubtedly a get, but the biggest offseason question surrounding the Dolphins relates to quarterback Tua Tagovailoa.
After missing five games due to two severe concussions last season, there was doubt over whether Tua Tagovailoa could return to lead the franchise. 
McDaniel said the young signal caller should naturally progress next season because he'll have more stability. 
"He's doing great," Mike McDaniel said. 
"He's had a really good offseason with his family and training and positioning himself to feel good moving forward. He's very healthy, vibrant, and I can see a hunger in him that I'm excited to watch play out.
"He is a younger player and he's very honest and candid. But it also gives me a barometer. He was doing a lot, he's got a lot of room to grow, let's just say that. He did an unbelievable job being able to lead an offense in year one. That's a new language. This is his first year where he's going to have continued offense, play caller and position coach."