NBA To Forgo Social Justice Messaging Next Season
By Connor Lynch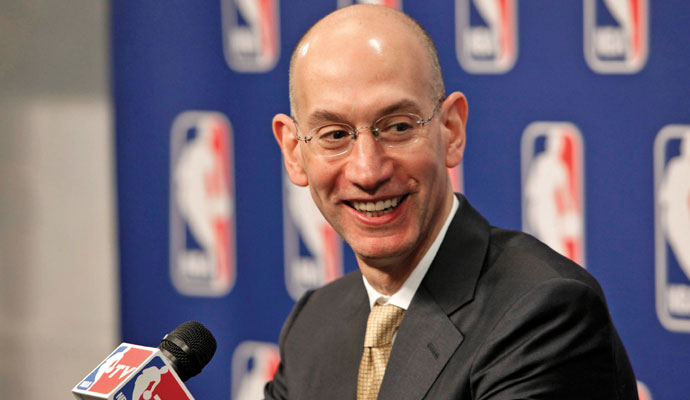 Adam Silver says that next season's NBA likely won't see the social justice messaging we have seen in the bubble.
The NBA commissioner told ESPN on Sunday that there will be a 'return to normalcy' for next season. Silver reiterated the league's dedication to social justice, saying that such messages will be delivered off the court. 
"We're completely committed to standing for social justice and racial equality and that's been the case going back decades," Silver said. 
"It's part of the DNA of this league. How it gets manifested is something we're gonna have to sit down with the players and discuss for next season."
Want $250 to bet on the NBA Finals?
An unexpected consequence of the Covid-19 lockdown was an intensified political atmosphere throughout the summer. With everyone at home, all eyes were on the racial atrocities taking place in the United States.
Silver said it was "an extraordinary moment in time when we began these discussions with the players and what we all lived through this summer.
"My sense is there'll be somewhat a return to normalcy, that those messages will largely be left to be delivered off the floor."
Silver said he understands "those people who are saying 'I'm on your side, but I want to watch a basketball game.'"
We have had a full week since Silver's revelation, and as yet, players haven't reacted. Not even LeBron James has responded to the commissioner's comments.
It could be seen as players falling in line. However, following the summer's events, players have realized that it will take more than gestures to make a change.
In late August, incensed by the Jacob Blake shooting, Milwaukee Bucks players boycotted their playoff game against Orlando. This lead to the cancellation of all games that day, as other teams were already considering the same thing.
Toronto Raptors star Fred Van Vleet question whether social justice messaging on the court was going to achieve change.
"I'm just over the media aspect of it. It's sensationalised, we talk about it everyday, that's all we see, but it just feels like a big pacifier to me.
"Do we actually give an [expletive] about what's going on, or is it just cool to wear 'Black Lives Matter' on the backdrop, or wear a T-shirt? Like, what does that really mean? Is it really doing anything?"