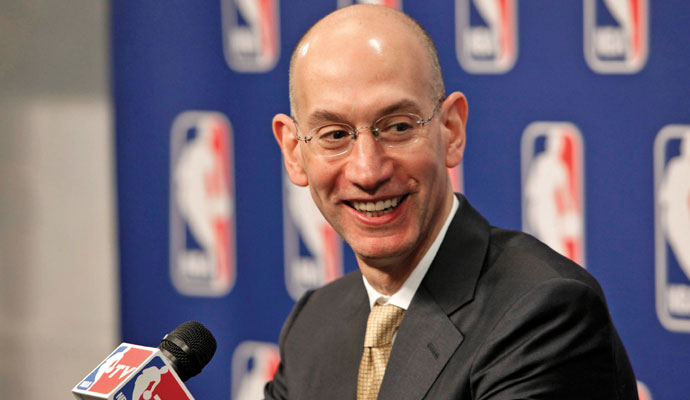 Adam Silver believes NBA 'weathered' the COVID-19 storm 'very well'
The NBA is nearing the conclusion of the 2020-21 season. Game 2 of the NBA Finals takes place on Tuesday night.
With that in mind, league commissioner Adam Silver voiced that about a third of the revenue from the campaign was lost due to COVID-19. It's a number that is less than the initial projection of 40% when the season began.
Want $250 to bet on the NBA finals?
At the same time, Silver added that he feels like the league should get back on track toward normal operations in the 2021-22 campaign. (H/T Ramona Shelburne of ESPN)
Silver added that while the burden for those losses will be shared by both franchise owners and players, because of the way the league splits up Basketball Related Income (BRI), he was hopeful that "if things continue on track, we could move toward a new season, next year, that looks a lot more like normal" and "we'll have weathered [the pandemic] very well."
The growing expectation is that the NBA should be able to have near or full capacity arenas next season. If the numbers for COVID-19 cases continue to dwindle, there is no reason to believe the league won't return closer to standard profit numbers.
The NBA managed to move through the entire tough situation without any serious hiccup concerning COVID-19. It's a matter the league will continue to monitor to help push things forward. Care needs to be taken in order to not suffer a step back next season.
In the meantime, the NBA is moving closer toward finishing this season, crowning a new champion.