Ibaka and Chriss Ejected Following Punches Being Thrown
By David A.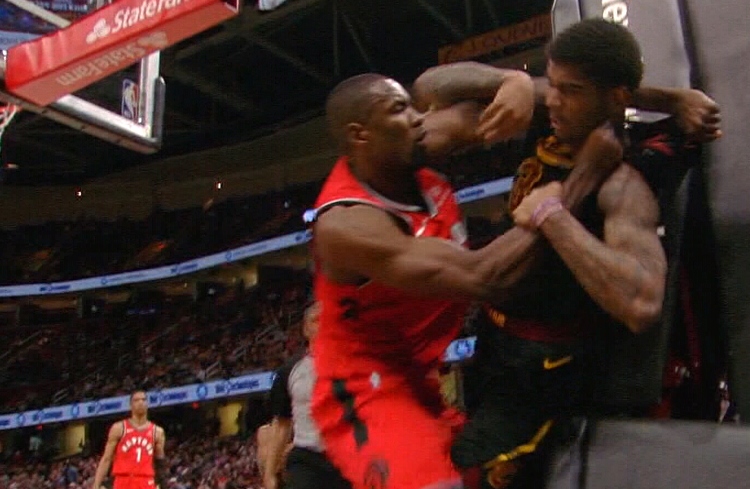 Center Serge Ibaka from the Toronto Raptors and forward Marquese Chriss from the Cleveland Cavaliers were both ejected from their game on Monday following a physical altercation between the two.
Ibaka fell to the floor after he and Chriss battled for position under the basket at Cleveland's end of the court as the Raptors had thrown a pass the length of the court that went out of bounds.
Ibaka pushed Chriss from behind and at the same time grabbed the Cavaliers player near the neck prior to throwing a punch. In response, Chriss punched at Ibaka before other players on the court from each team separated the two.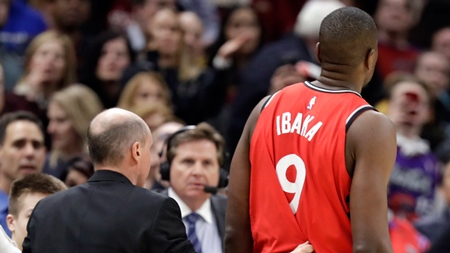 Immediately following the incident Ibaka walked to the locker room and after conferring, the officials tossed both players out.
Cleveland was ahead by 14 points when the incident took place and eventually won the game 126-101.
Prior to the incident, Ibaka had fallen to the court hard during the second quarter after Chriss had fouled the Toronto center following an Ibaka rebound.
Both teams did not allow their player to speak to the media following the game. A spokesperson for Toronto said that Ibaka had reacted to something that Chriss had said to him after Ibaka had fallen to the floor.
The game on Monday was the eighth career ejection for Ibaka during his 10 years in the NBA and Chriss' third in three seasons.
Ibaka was suspended for one game each time following altercations in 2017 with Robin Lopez and in 2018 with James Johnson.
Ibaka could, as a repeat offender, face a longer suspension of up to five games and would forfeit his salary for the lost games that could reach to nearly $150,000 if suspended for five games.