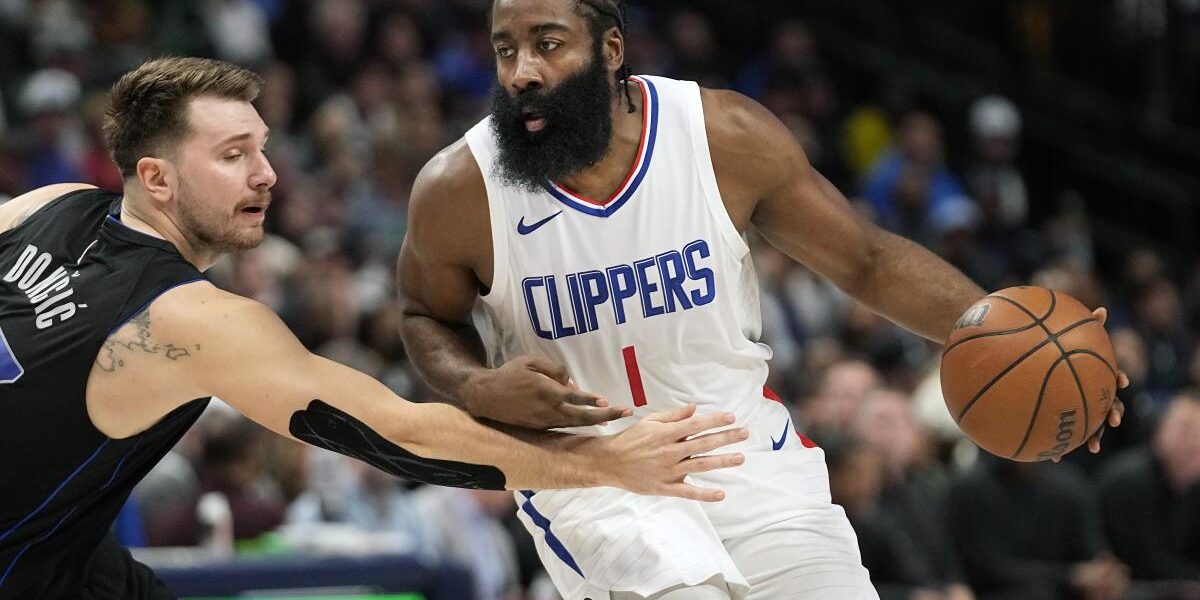 James Harden 'doing too much' to fit in with Clippers
The Los Angeles Clippers have lost their first games since James Harden took the floor for the franchise.
The Clippers have looked anything but a championship contender, but that doesn't have head coach Ty Lue concerned. Instead, Lue wants Harden to focus more on playing his style to help elevate the team.
"I think he's doing too much to try to fit in," Lue said via ESPN. "So that's on me. Just yesterday we had a talk amongst the team and just he has to be James Harden. He led the league in assists the last two or three years, and making plays and what he does in the pick-and-roll, he's great. So, we have to allow him to be himself.

"I think the whole group hearing that and understanding that — listen, we're going to play through James, he's going to run pick-and-rolls, he's going to make plays. They understood that. And so just letting the group hear that in front of James. So now he feels more comfortable, but he doesn't want to step on anybody's toes, and I understand that just to have respect for PG, Kawhi, Russ, because they've been here. But we need James to be James, and so that's on me to make sure I make him be James."
Harden may not be the scorer he once was, but he has shown that he is still an elite passer. The Clippers will benefit from his scoring prowess, but it's his playmaking as a distributor that his new team needs from him most.
Want $250 to bet on NBA futures?
LA will experience an adjustment period as their four stars work to find cohesion together on the floor. Time will tell if they can find the right mix to succeed in competing for an NBA title.