Kevin Durant says Warriors not to blame for his Achilles injury
By Ryan Ward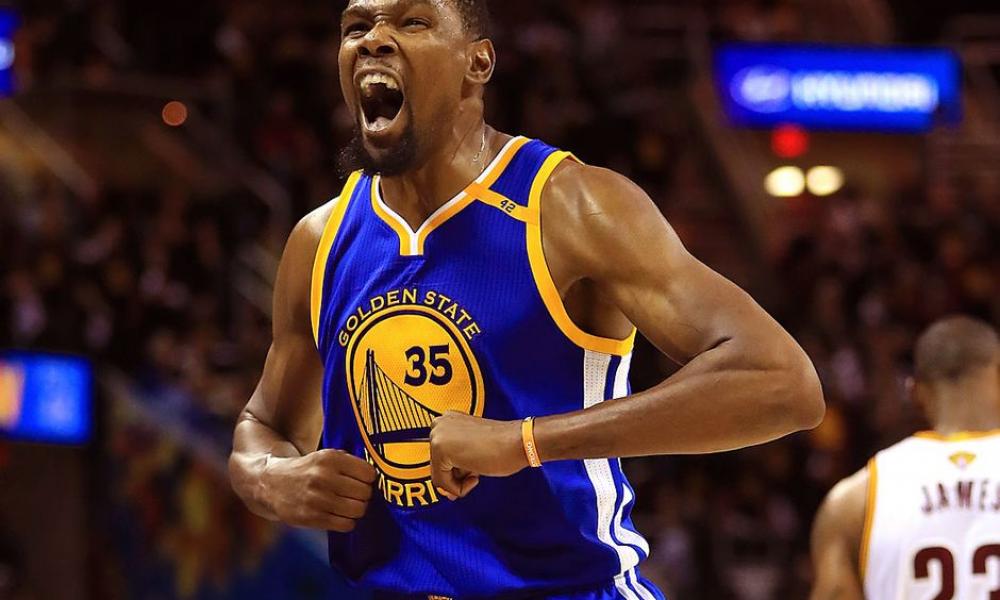 In the months that have followed Kevin Durant's disappointing exit from the NBA Finals due to a torn Achilles tendon, there has been plenty of blame tossed the Golden State Warriors externally for how the situation unfolded.
Up to this point, there had been plenty of silence from Durant's side of things about his feelings concerning the matter. The two-time NBA Finals MVP has broken his silence on the matter as he has voiced that it was something that has happened on the court and that there was no pressure from the Warriors for him to play, according to Chris Haynes of Yahoo Sports.
Want $250 to bet on NBA futures?
"Hell, no. How can you blame [the Warriors]? Hell, no," Durant said."I heard the Warriors pressured me into getting back. Nobody never said a word to me during rehab as I was coming back. It was only me and [trainer] Rick [Celebrini] working out every day.

"Right when the series started, I targeted Game 5. Hell, nah. It just happened. It's basketball. S— happens. Nobody was responsible for it. It was just the game. We just need to move on from that s— because I'm going to be back playing."
That should erase much of that blame directed toward the Warriors concerning Durant's injury. The assumption is that they played a major role in persuading him to get on the court.
However, it sounds like it was more of an internal push to get back on the court for Game 5. This was a risk that Durant appeared to be willing to take despite it being an initial injury that occurred near his Achilles tendon.
He took that chance, and it backfired on him to where he will now likely miss all of next season and faces an uphill battle in regaining the same physical explosion he had prior to the injury.
With all that said, Durant's comments could potentially bring an end to the discussion around the Warriors pressuring him to come back.