Knicks executive urging Bradley Beal to ask Wizards to trade him
By Ryan Ward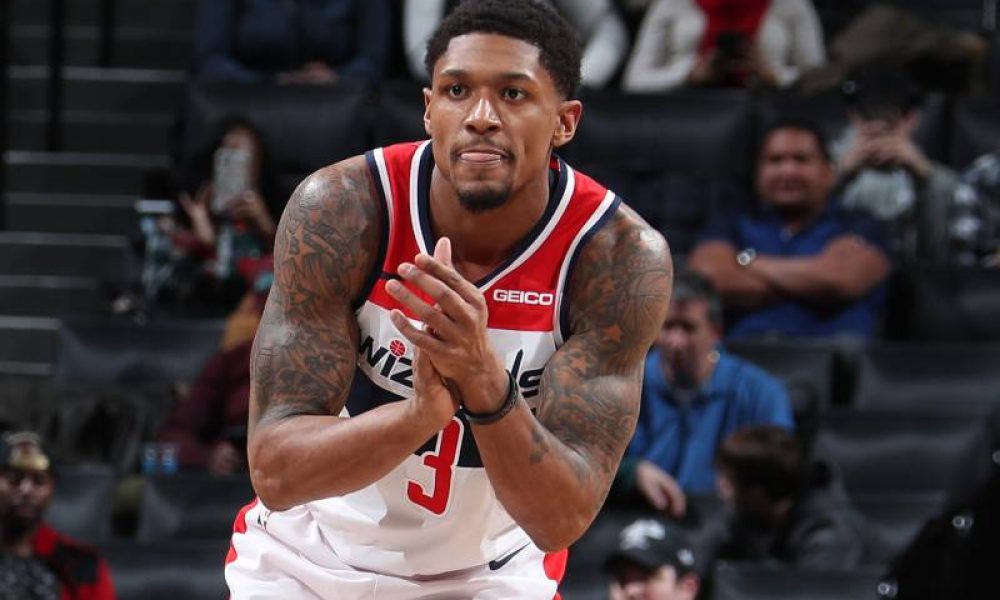 The New York Knicks appear to be very interested in making him the face of their franchise via Stefan Bondy of the New York Post.
Washington Wizards star Bradley Beal is the NBA's leading scorer in the first half of the 2020-21 NBA season. Beal has taken his game to another level this season. As a result, the rumors have run rampant about whether the team or Beal himself will seek a trade before the trade deadline on March 25.
Want $250 to bet on the NBA?
Beal has been adamant about not wanting to be traded. He has said he wants to help the Wizards turn things around while playing alongside one-time NBA MVP Russell Westbrook. However, the pressure is mounting.
ESPN radio host Michael Kay, who works for the station that broadcasts Knicks games, cited a "very good source" while dropping the news on his show last week.

"The Knicks have World Wide Wes on their side," Kay said. "And he's been in the ear of some of Beal's people and he's kind of nudging them that this might be a time to push for a trade."
The Wizards are on a bit of a hot streak. They've won five straight games with the latest victory coming in overtime against the defending NBA champion Los Angeles Lakers. However, Washington remains one of the worst teams in the league with a record of 11-17.
It's not beyond the realm of possibility that the Wizards start to turn things around this season, but trading their best player might be more likely as they'd be able to begin the seemingly inevitable rebuilding process in the nation's capital.