LeBron James says Lakers 'got a good one' in rookie point guard Lonzo Ball
By Ryan Ward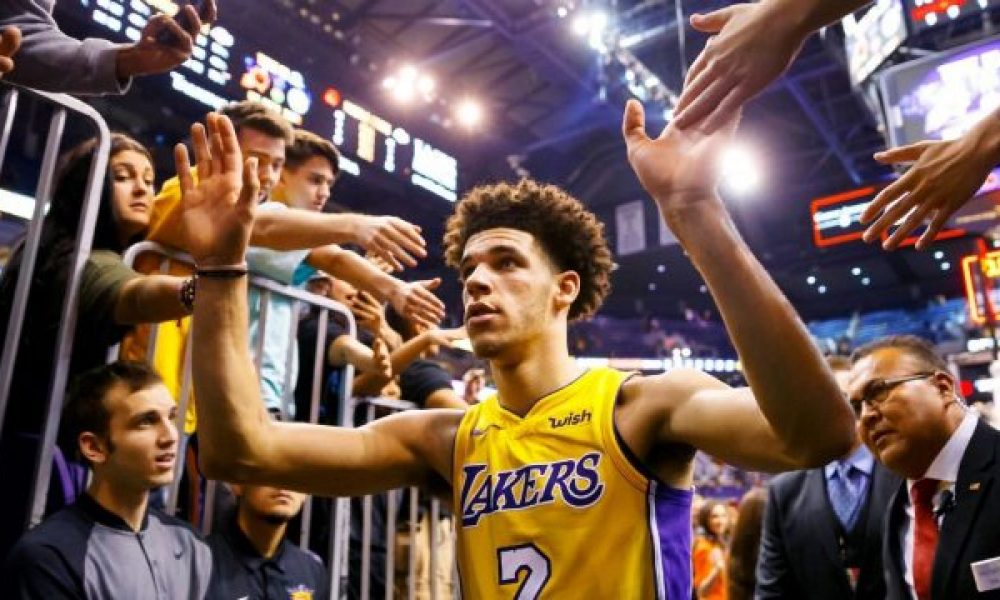 Back in 2003, LeBron James got more hype and expectations than any other rookie in NBA history as he made his debut with the Cleveland Cavaliers. Los Angeles Lakers rookie Lonzo Ball appears to be following in his footsteps with the three-time NBA champion impressed by what he's seen thus far from the UCLA product.
LeBron recently sang Ball's praises after the rookie broke James' record for being the youngest player in league history to record a triple-double, via ESPN.
"I definitely think back to when I was that young," James said according to ESPN's Dave McMenamin. "There's not many games that I can remember when I was 20 years old or 19 or even 18. So first of all, congratulations to him.

"I think he's going to be a really, really good point guard in our league, probably a great point guard if he continues to work on his craft, which it seems like he does. They got a good one."
With arguably the best all-around player in the NBA thinking you've got a bright future, Ball might be well on his way to becoming the next superstar for the Lakers. Los Angeles has been looking for their next franchise player with Kobe Bryant now enjoying retirement and Ball might be the guy if he's able to live up to the hype while leading this team back into playoff contention in a highly competitive Western Conference.
Ironically enough, LeBron James has been linked to the Lakers on more than one occasion with many believing he'll be playing alongside Ball in Los Angeles next season. James has dropped hints while rumors have surfaced indicating he's interested in wearing purple and gold, but a lot can happen between now and when he becomes a free agent in July.