Milwaukee Bucks talked Victor Oladipo trade with Indiana Pacers
By Ryan Ward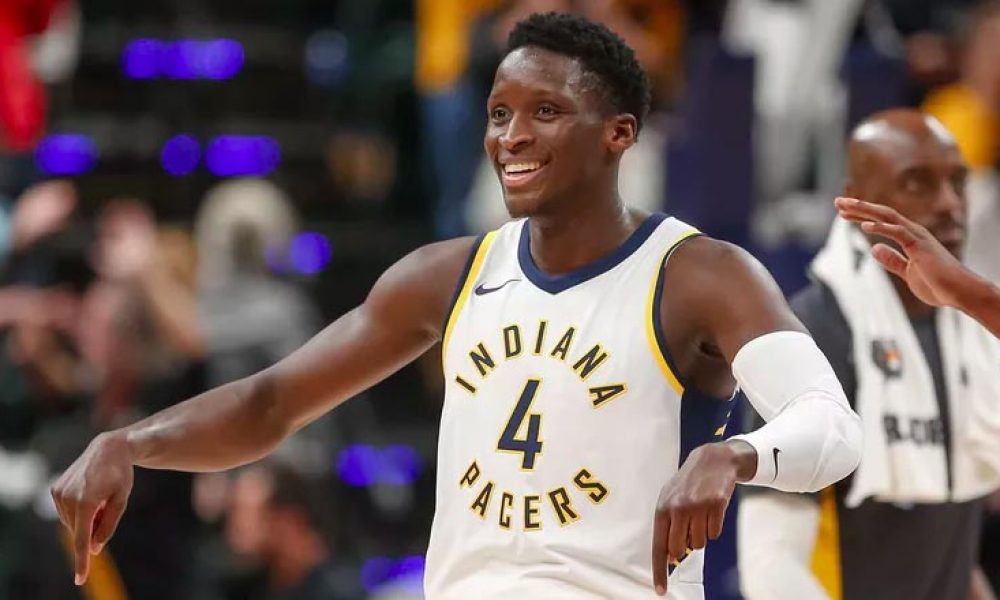 The Milwaukee Bucks is a title-contending team in the Eastern Conference. It is looking to take the next step after a disappointing playoff exit this year. The team will actively be looking to improve their roster and apparently, they looked into a trade for Victor Oladipo.
According to Kevin O'Connor of The Ringer, the Bucks and Pacers engaged in trade talks involving Oladipo, but an actual deal going through doesn't seem to be something that will happen.
Want $250 to bet on NBA Futures?
League sources say the Pacers have talked with the Bucks about a trade involving Oladipo, though at this point it seems unlikely. Oladipo could be acquirable for the right price if the Sixers wanted to bet on a return to his pre-injury form.
With the clock ticking on how long Giannis Antetokounmpo may be with the team, the Bucks brass will be aggressive. It has a short offseason period to put the right pieces around the superstar.
If Oladipo isn't attainable, it'll be interesting to see what direction the team goes moving forward. Milwaukee will likely be that the center of most potential trades this offseason as a result of the need to another step forward.