Tyronn Lue 'intends to return' as Cavs head coach
By Ryan Ward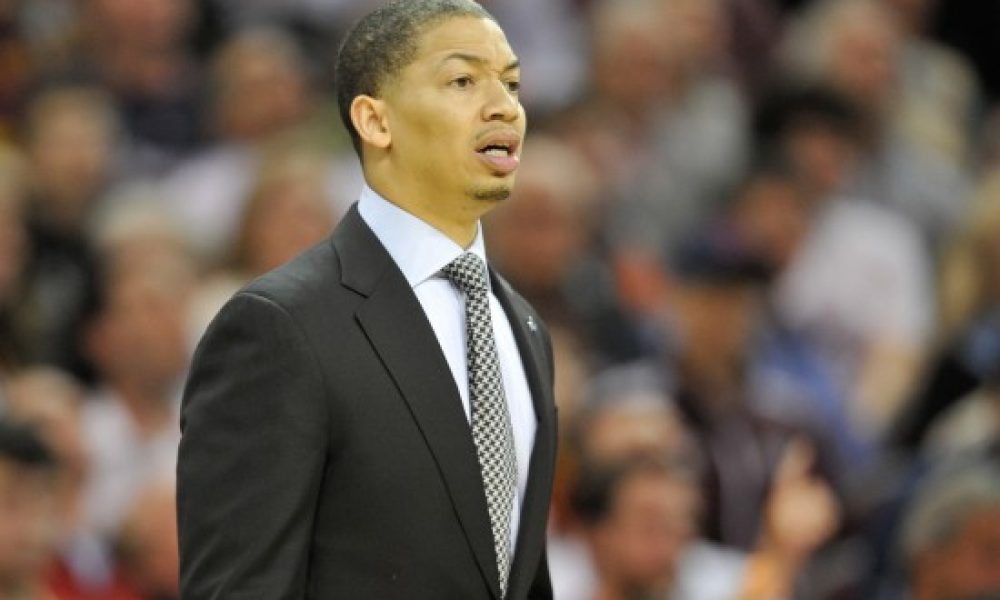 The Cavs are coming off a disappointing end to their season. The team suffered a sweep in the NBA Finals in convincing fashion to the Golden State Warriors.
This has shifted attention to the future of the franchise in many regards beyond star forward LeBron James.
According to Dave McMenamin of ESPN
, head coach Tyronn Lue has already voiced that he plans on making his return to the team next season.
Tyronn Lue confirmed to reporters after Friday's series-ending Game 4 loss in the NBA Finals to the Golden State Warriors that he intends to return as head coach of the Cleveland Cavaliers next season.
Lue has been the head coach of the Cavs for nearly the last 2 1/2 seasons that began after David Blatt was dismissed. During that stretch, he helped lead the franchise to it's first NBA title along with NBA Finals appearances in each of the last three years.
2019 NBA Futures
The 41-year-old currently has three years left on his five-year, $35 million deal with the Cavs that in itself should lock him into the fold for at least next season. It was a grueling 2017-18 season for Lue that saw him have to take a minor absence from the team due to chest pains and other health issues that arose in early April.
Since his return, he hasn't had any other problems come about in the process. With Lue committing to staying aboard, it now shifts the attention back over to
what LeBron James will do
with his upcoming free agency decision that will have a tremendous impact on Cavaliers' long-term future.