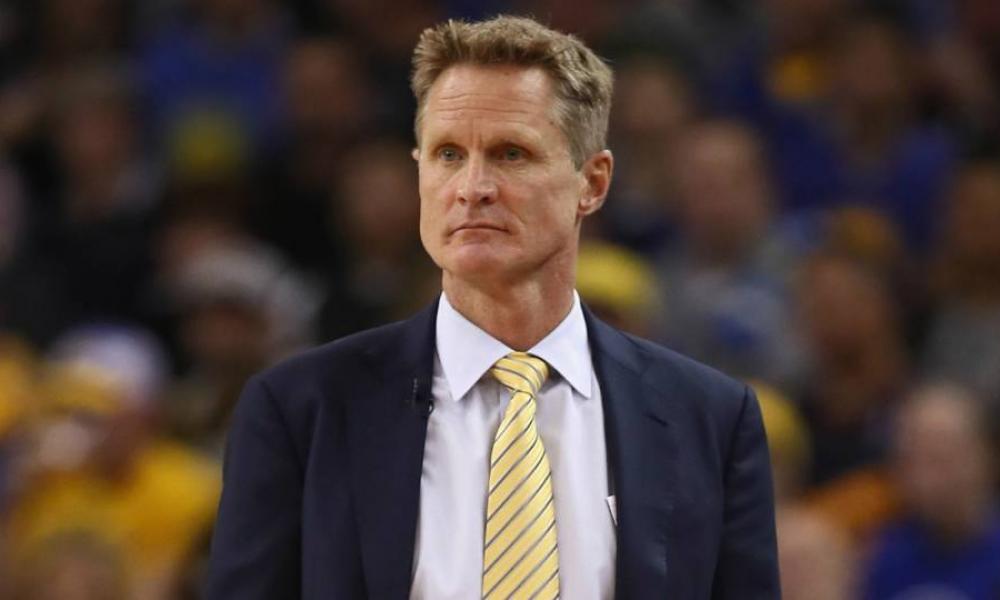 Warriors coach Steve Kerr vents about NBA officiating
One of the issues that have risen in the NBA playoffs in the last couple of years has stemmed from technical fouls in terms of suspending players for the amount accumulated. With that in mind, Golden State Warriors head coach Steve Kerr has chimed in with his opinion on the situation, stating that he hopes the formatting of this entire thing can be changed, according to Tim MacMahon of ESPN.
"Well, if we go to Finals, I think Draymond (Green) and Kevin (Durant) are each on pace for about 42 technicals and six suspensions, so hopefully we can withstand that," Kerr said, cracking a smile before becoming serious.

"I will never understand the rule that everybody falls under the exact same category, in terms of whether you lose in four games in the first round or you play 25 games and you go to the Finals, that it's the same technical fouls points that lead to a suspension. It seems strange."
In this current structure, players are automatically suspended after receiving seven technical fouls for unsportsmanlike conduct in the playoffs. It should be noted that the NBA has the ability to rescind a technical foul after it's reviewed after the game.
Nonetheless, this has the potential to impact how the Finals could be played with players potentially facing suspensions. As Kerr pointed out, but Kevin Durant and Draymond Green are on pace to have six technical fouls if the Warriors reach the Finals again.
Ultimately, it is something that could be looked into further down the line as soon as this upcoming offseason.