Warriors' Stephen Curry embraces Rockets' game plan to attack him in WCF
By Ryan Ward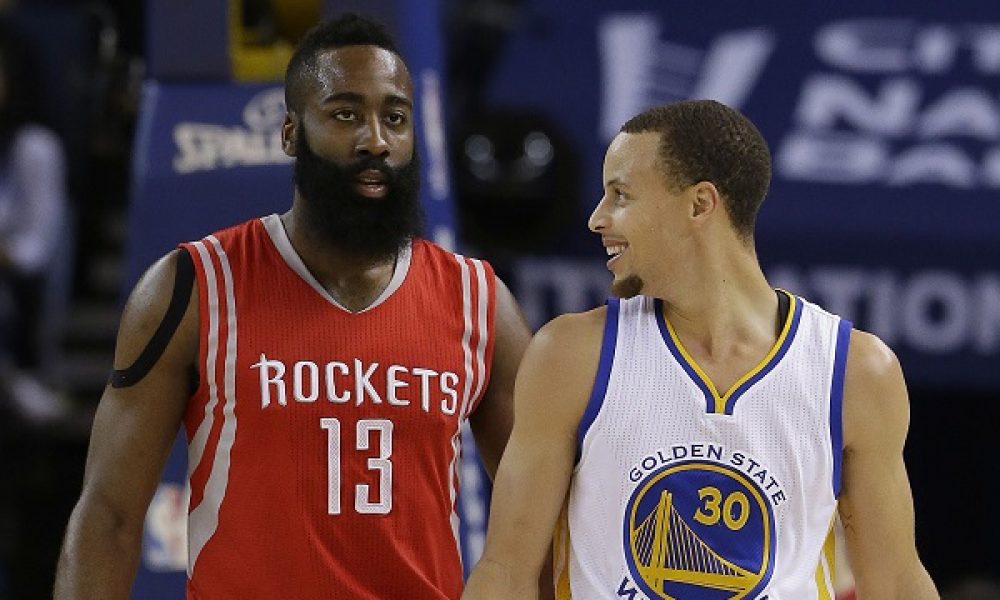 The Golden State Warriors have quickly grabbed an early hold of the Western Conference Finals against the Houston Rockets. The team ran to a 119-106 win in Game 1 of the series on Monday night. It was a contest that featured many offensive fireworks. The two highest scoring teams in the league took on each other in an end to end game.
During that process, it had seen the Rockets look to go one-on-one often against two-time league MVP Stephen Curry. Both James Harden and Chris Paul handled most of those opportunities. Following the game, Curry voiced that he is more than ready to take that challenge defensively against the All-Star duo moving forward in the series, according to Tim McMahon of ESPN.
"If that's the game plan they want to stick with, my job is just to make it as tough as possible," said Curry, who had 18 points. "You've got two great scorers over there in [Chris Paul] and James. You know how they get shots off in isolation-type situations, and they're tough to stop. So I'm going to get scored on; they're going to get scored on. There's going to be a lot of back-and-forth.

"But as long as we — I should say as long as I'm in the right spot at the right time and defend and just try to make it as tough as possible, I can be all right with that and just have that competitiveness that we need."
Throughout his career, Curry hasn't been the stoutest defensive presence for the Warriors. He has struggled at times defensively against some of the top offensive players in the league in the backcourt. Beyond the Rockets doing most of their attacking in isolation situations, the team is likely going to single him out. It's logical, given that he's only five games removed from returning from a sprained MCL in his left knee. The injury forced him to miss a significant amount of time.
Western Conference Finals Futures
Houston may have fallen short in Game 1, there could foreseeably be many more situations where the Rockets will look to isolate Curry defensively. Harden had much success in the opening game scoring a game-high 41 points with a bulk of that coming insolation.
With Curry accepting the defensive challenge against the Rockets, this could quickly become a major aspect of the series as it progresses along.