Wizards guard Russell Westbrook: 'There is no player like myself'
By Ryan Ward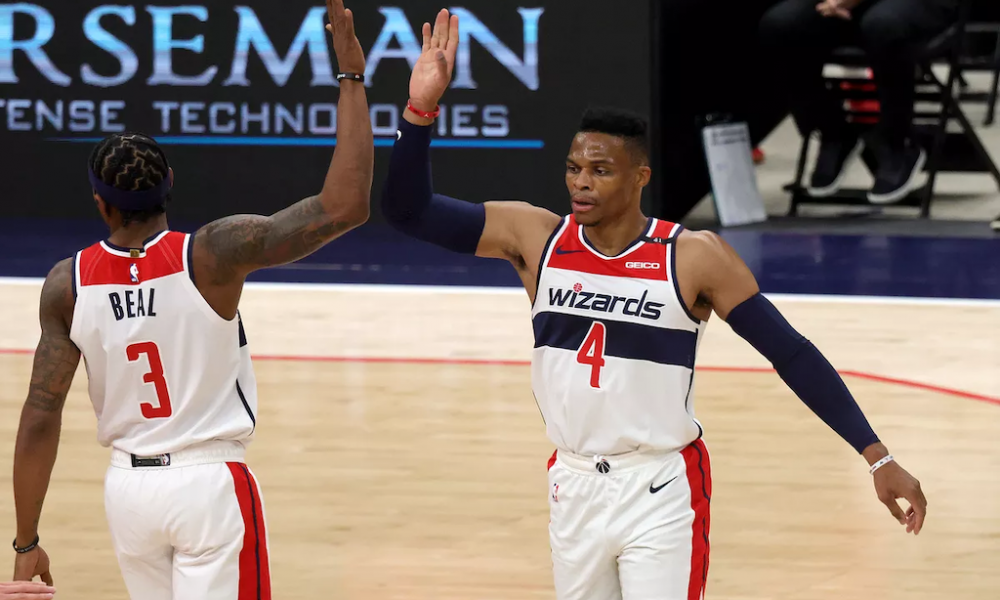 Over the last several seasons, Washington Wizards star guard Russell Westbrook has been a lightning rod for criticism.
Russell Westbrook has dealt with various negative chatter around him, from Kevin Durant splitting up with him to accusations him of stat-padding. Through it all, he has remained headstrong and committed to his style of game.
Want $250 to bet on the NBA?
Following the Wizards' overtime loss to the San Antonio Spurs on Monday, Westbrook responded to the criticism yet again, stating that he knows there isn't another player like him. (h/t NBC Sports)
"I honestly believe there is no player like myself and if people want to take it for granted, sorry for them," Westbrook said.

"I'm pretty sure if everybody could do it, they would do it. I honestly make sure I impact the game in many ways every night; defending, rebounding, passing, whatever it is my team needs from me to win.

"That's what I do. I really don't, honestly, I don't care what people think about it."
Westbrook's stance is strong, but there is much credence to what he believes about his ability on the court. No other player is accomplishing what he does on a nightly basis.
He has become a triple-double machine as he's averaged those numbers in three out of the previous four campaigns. Westbrook is on that same path this season, as he's been on a tear as he has 29 such performances and 12 in April alone.
The proof is in the pudding with his production, and he isn't going to let outside criticism deter him.